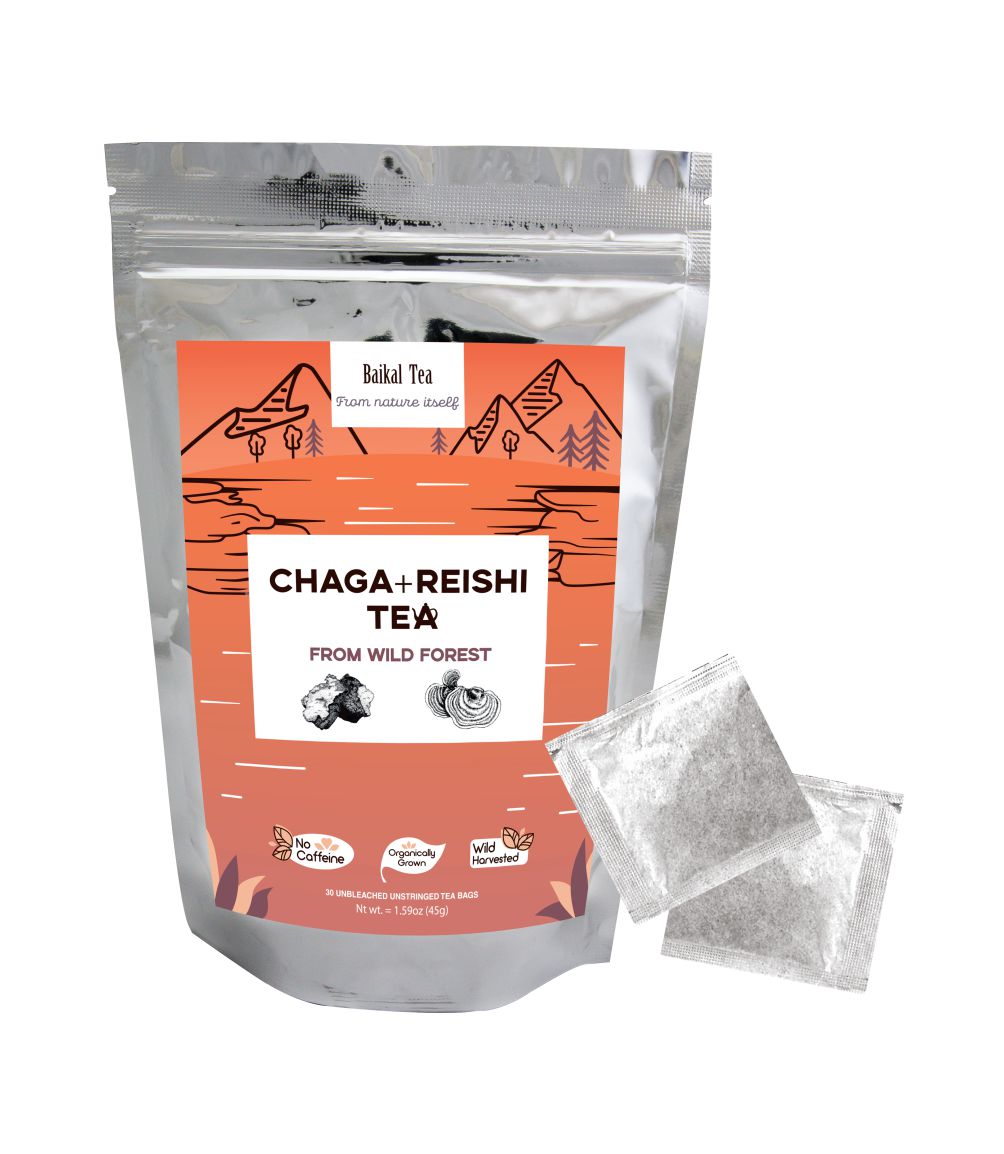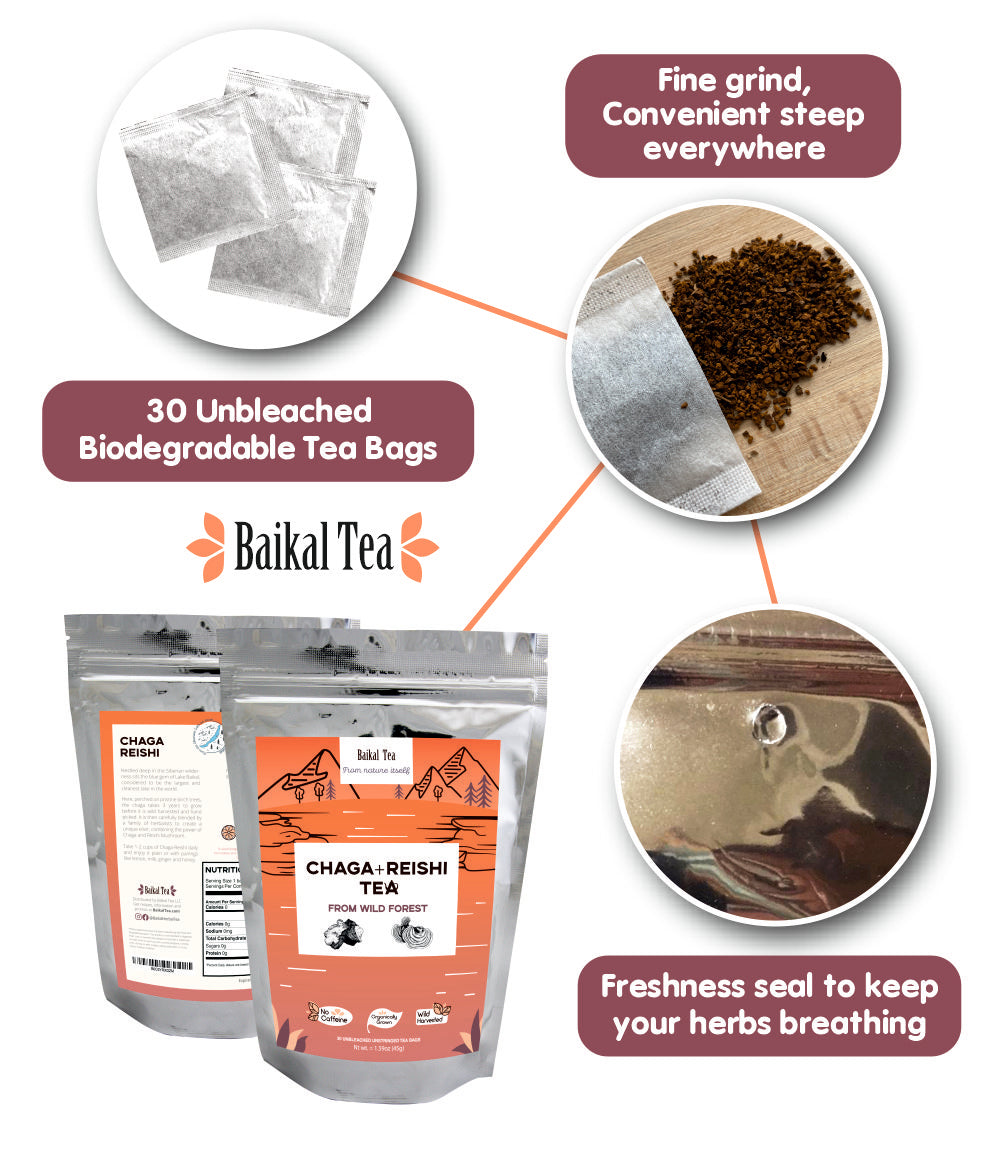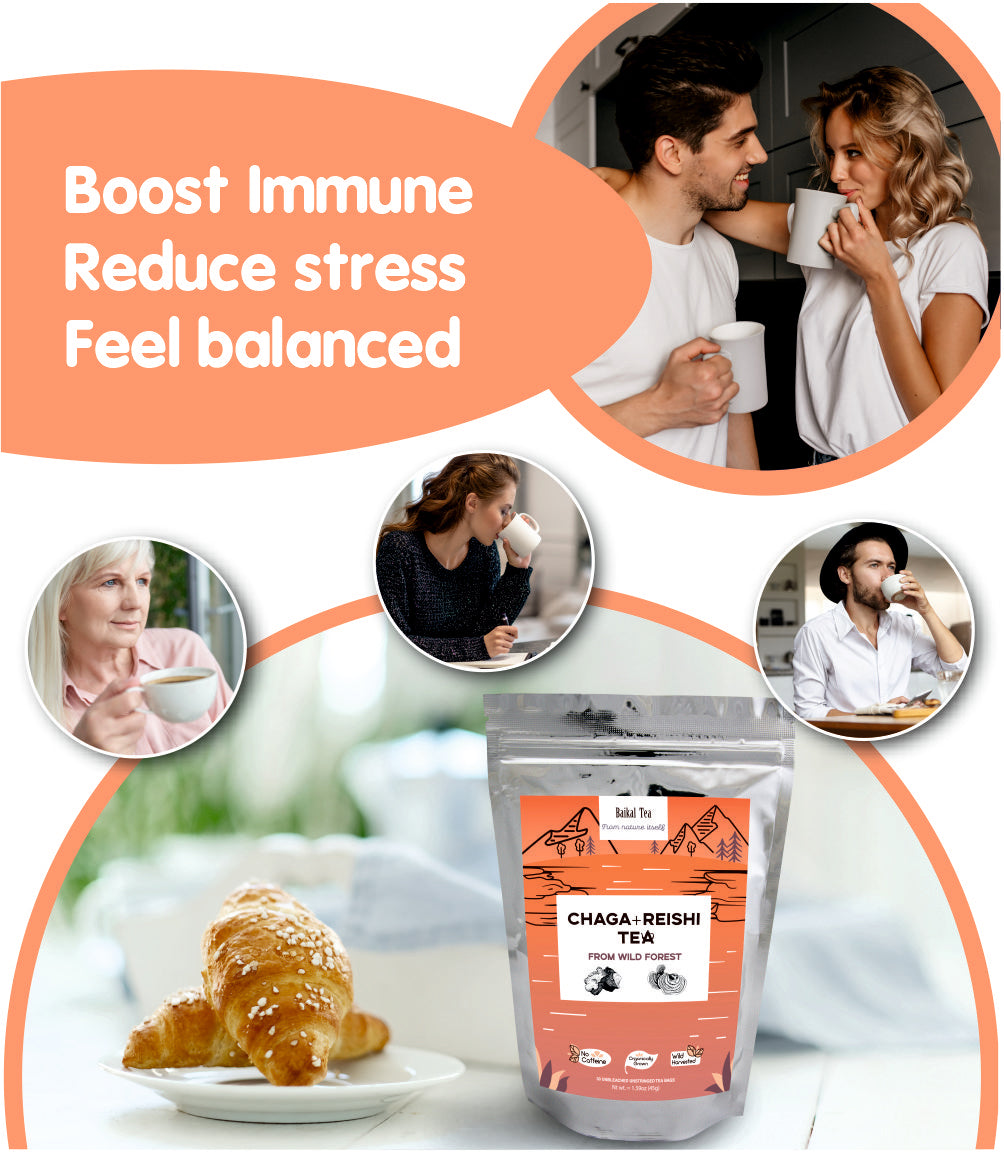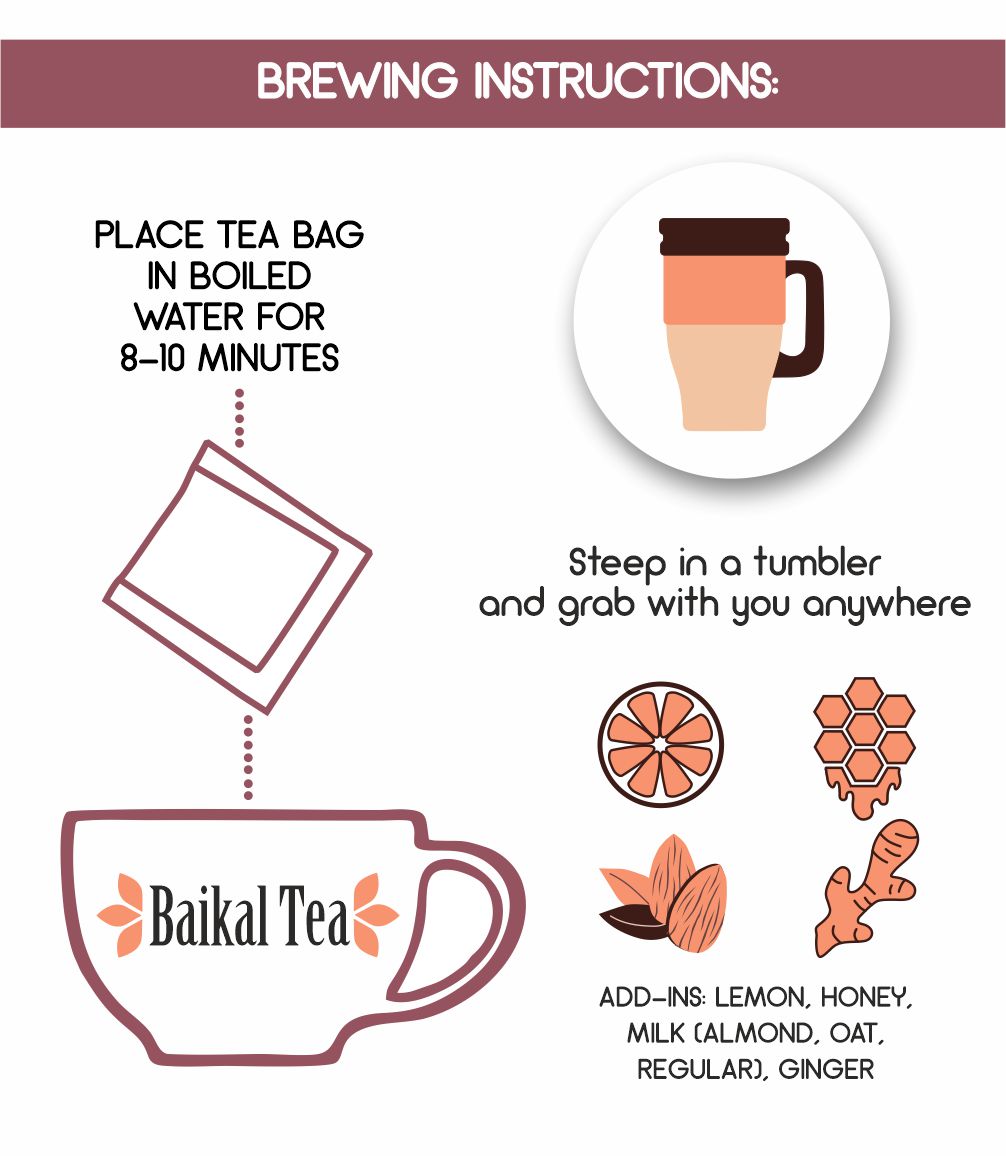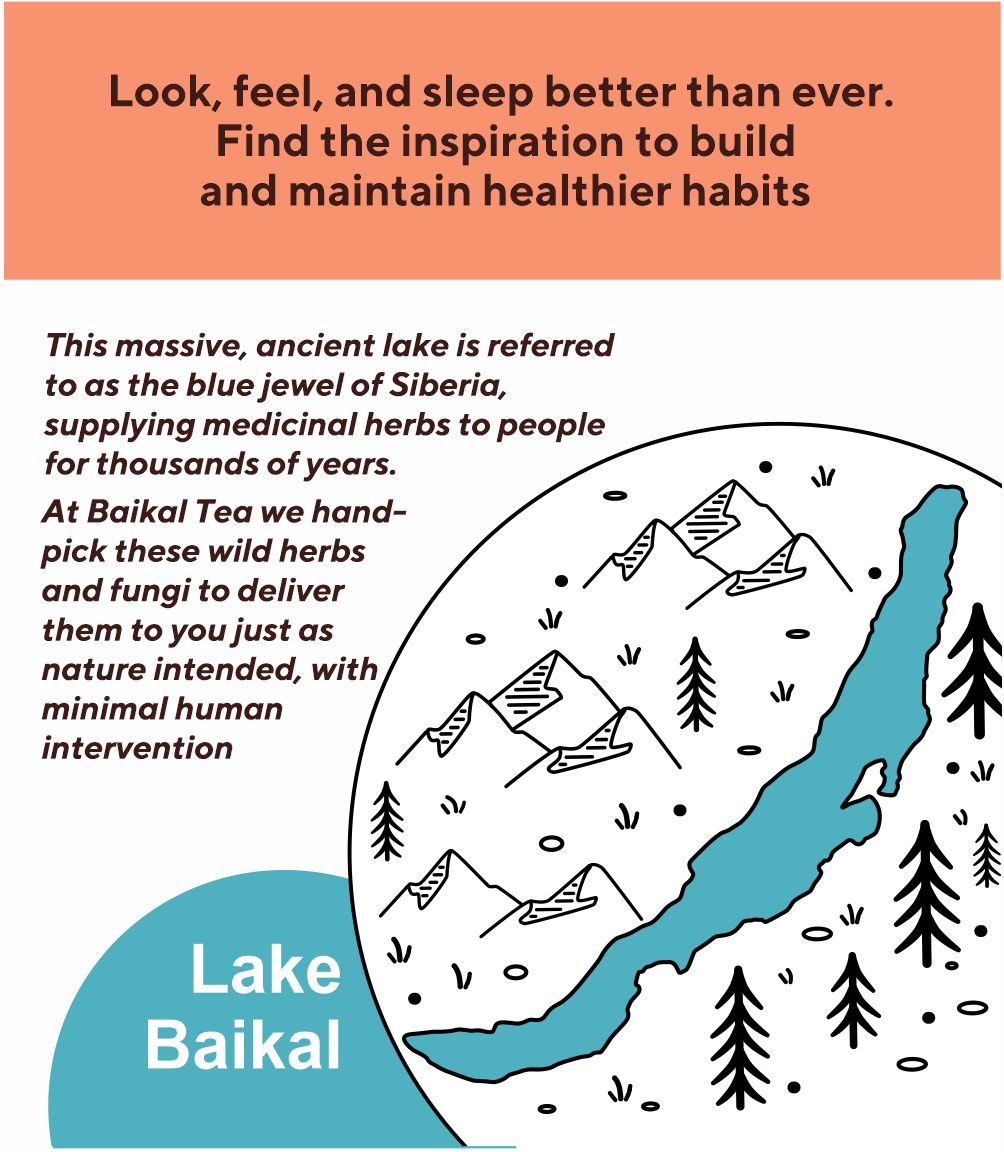 Chaga + Reishi
Welcome to the fusion of two powerful natural allies – our Chaga + Reishi blend. This unique combination not only treats you to an enchanting, earthy flavor, but also invites you to experience the traditional wisdom and wellness rooted in these celebrated mushrooms. A cup of our Chaga + Reishi tea invites you into a peaceful journey, promoting balance and tranquility in your daily life.
The magic of our Chaga + Reishi blend extends beyond its distinctive taste. This wellness brew stands at the intersection of powerful antioxidants and calming benefits. The Chaga mushroom, a potent antioxidant, becomes a protective shield against free radicals. Paired with the Reishi mushroom, known to enhance sleep quality and reduce stress, this blend transforms your daily tea ritual into a soothing wellness practice. And with our blend being caffeine-free, you can indulge in this comforting ritual at any time.
Brewing Directions:
Brewing your Chaga + Reishi tea is an exercise in simplicity. Place a tea bag in freshly boiled water, letting the harmony of Chaga and Reishi infuse into a potent wellness brew. To deepen the flavors and benefits, consider using an insulated thermos. As you prepare your tea, remember that balance is key in order to fully experience the health benefits of both Chaga and Reishi.
Why You'll Love Our Chaga + Reishi Tea:
With our Chaga + Reishi blend, you are choosing a lifestyle enriched by the profound benefits of two renowned mushrooms. This unique combination, sourced from the wild, provides an unmatched experience for those asking, "What does Chaga and Reishi tea taste like?". Embrace the tranquility offered by this blend and join a community of wellness enthusiasts who prefer the natural route to overall health and regeneration.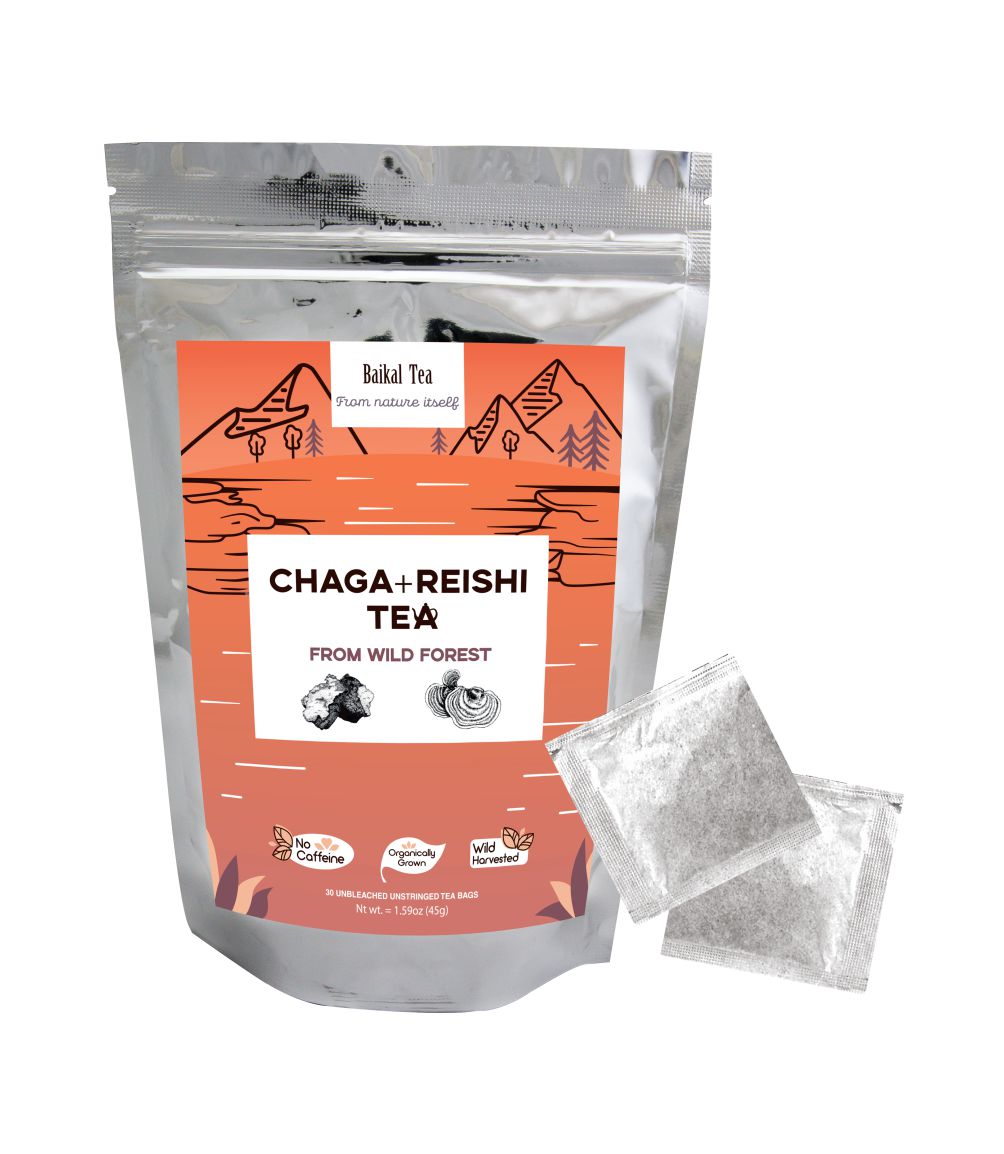 Chaga + Reishi
Sale price

$18.50
Regular price

$0.00
View details
The Ultimate Antioxidant Boost
By merging Chaga's robust antioxidant properties with Reishi's benefits, this blend works overtime to counteract free radicals. It's like equipping your body with a super-shield against cellular damage and aging.
Immunity Booster
Both mushrooms have been revered for their immune-boosting properties. Together, they work harmoniously to fortify your body's natural defenses, making you better prepared to tackle everyday germs and bugs.
Zen in a Cup
Reishi's stress-reducing capabilities, combined with Chaga's soothing qualities, create a calming elixir. This blend can be your go-to whenever life feels a tad overwhelming.
Anti-Inflammatory Effects
The combined anti-inflammatory properties of Chaga and Reishi can help soothe internal inflammation, offering relief and promoting overall wellness.
Better Sleep Quality
With Reishi's natural sleep-enhancing properties, coupled with Chaga's calming effects, you're in for a deeper, more restorative slumber. It's like a lullaby in liquid form.
Takes Care of the Heart
Reishi's known benefits for heart health, paired with Chaga's myriad of nutrients, make this blend a heart-loving concoction. It's a gentle embrace for one of your most vital organs.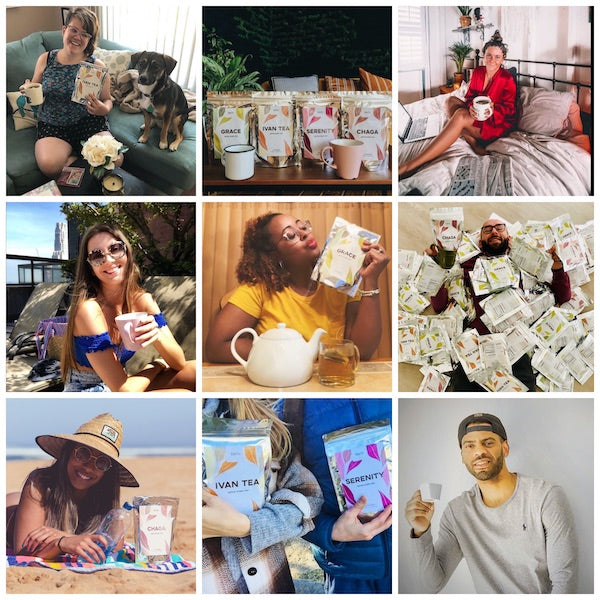 Why it's good for you
The Chaga and Reishi blend is a dynamic duo of wellness. Packed with antioxidants, Chaga fights off cell damage, while Reishi, the "mushroom of immortality," offers a calming touch, aiding in stress relief and better sleep. Together, they bolster your immune system, providing a harmonious balance of energy and relaxation.
Favorite!
I've been waiting for Chaga + Reishi to be back in stock for awhile. It's my favorite! Lovely flavor & excellent health benefits. Honestly I found this on Amazon but am so happy to order directly from Baikal. We thoroughly enjoy several of the other teas too. And the price for the quality can't be beat.
Earthy tea
I love this tea no matter the time of day! It has such an earthy flavor that I love! Will be ordering again very soon!
Tastes Great!
tastes really good for a teabag product - very good antioxidants!
My new BFF.
Baikal Chaga and Reishi Tea is healthy, pure and subtle. I watched many videos and researched the tea and Lake Baikal, a most formidable and fascinating place where the wild tea plant is harvested. It's an alternative to Green/Black tea . It's not a strong flavor tea-it's light and smooth. Of course, you can add anything to it; Cream, milk, lemons etc.. but I like it as nature intended..and the tea bag unbleached which is an added plus to the healthiness of the tea.. It's my new go-to tea.I fill a fresh mug bottle to my work place and drink it all day long. Though I still drink coffee, i have another BFF. I will continue to buy it forever.
Love this tea!
This is my second time buying this tea. I have more energy. I referred to my friends with colds or sinus and it helped them feel better.
You can mix with honey, lemon or both. Very please with the packaging and quality.