Up to 40% OFF!
It is time to give yourself some extra love. Get up to 40% off during our limited-time Huge Sale!
VIEW DISCOUNTS
Tap into the ancient healing powers of herbs like chaga and reishi to help you heal from inside out.
Learn More
Health Benefits of Chaga Mushroom

Promotes Relaxation*
Calming effect sets you up for a better night's sleep.

Nourishes the Soul
Connect your mind, body, and spirit with every sip.
Reduces Inflammation*
Detox your body and reduce bloating and inflammation
Boosts Digestion*
A healthy gut means a happier you.

Helps Heart Health*
Rich in glucans, which help reduce blood cholesterol and improves cardiovascular health

Supports Immunity*
Stimulate your immune system when you need a boost and regulate it when it is overactive
Ancient superfood teas to help you beat inflammation and boost your immune system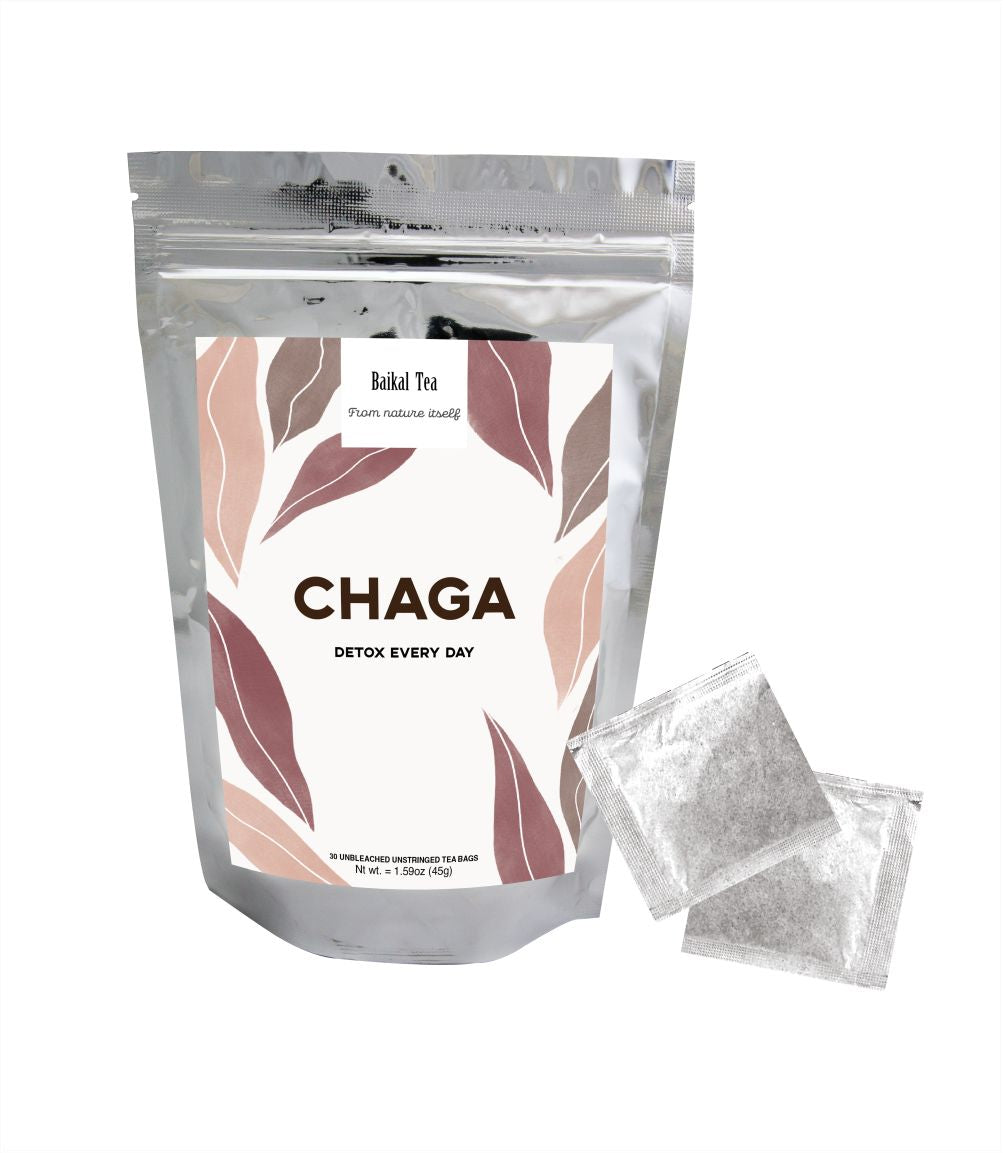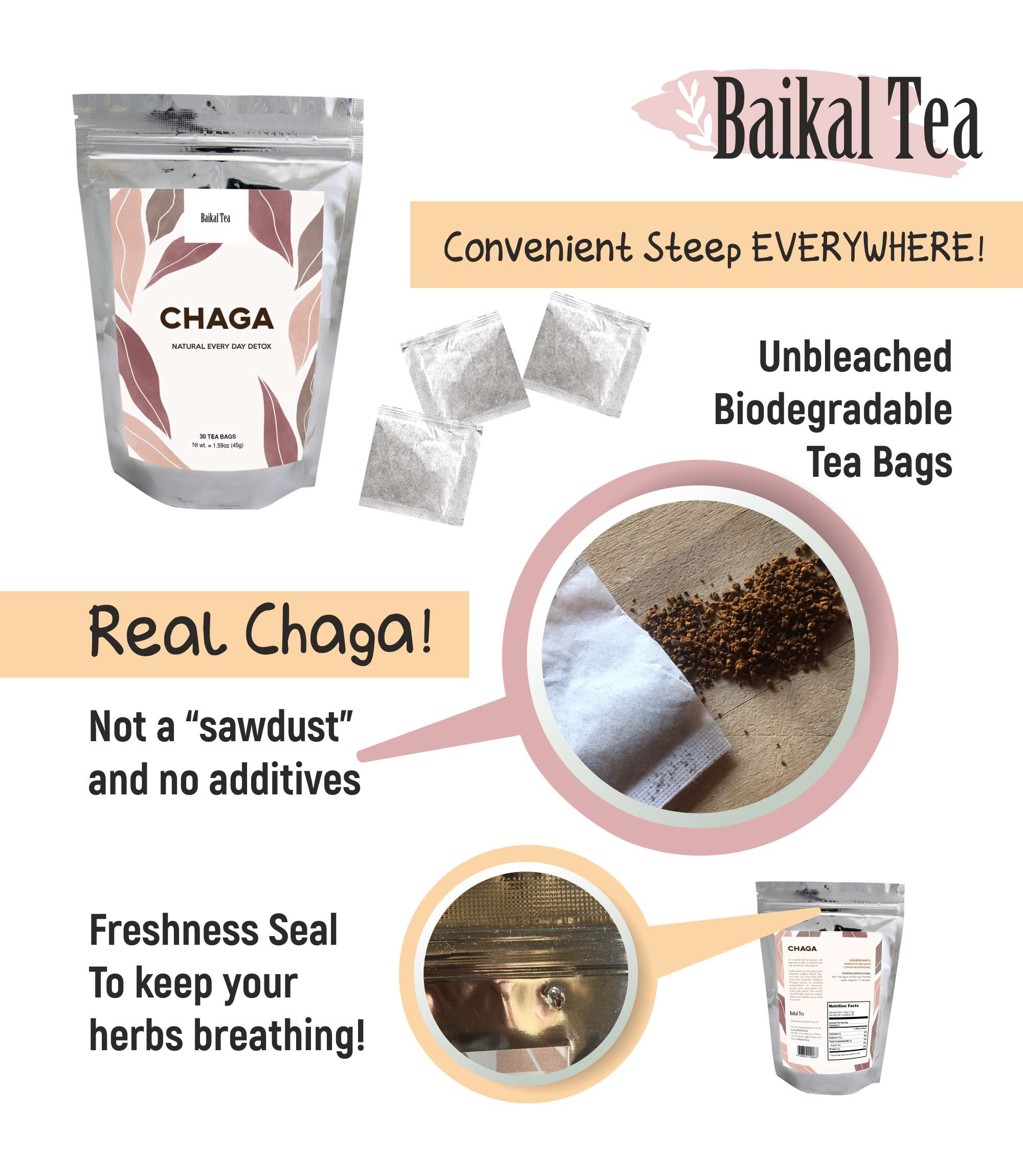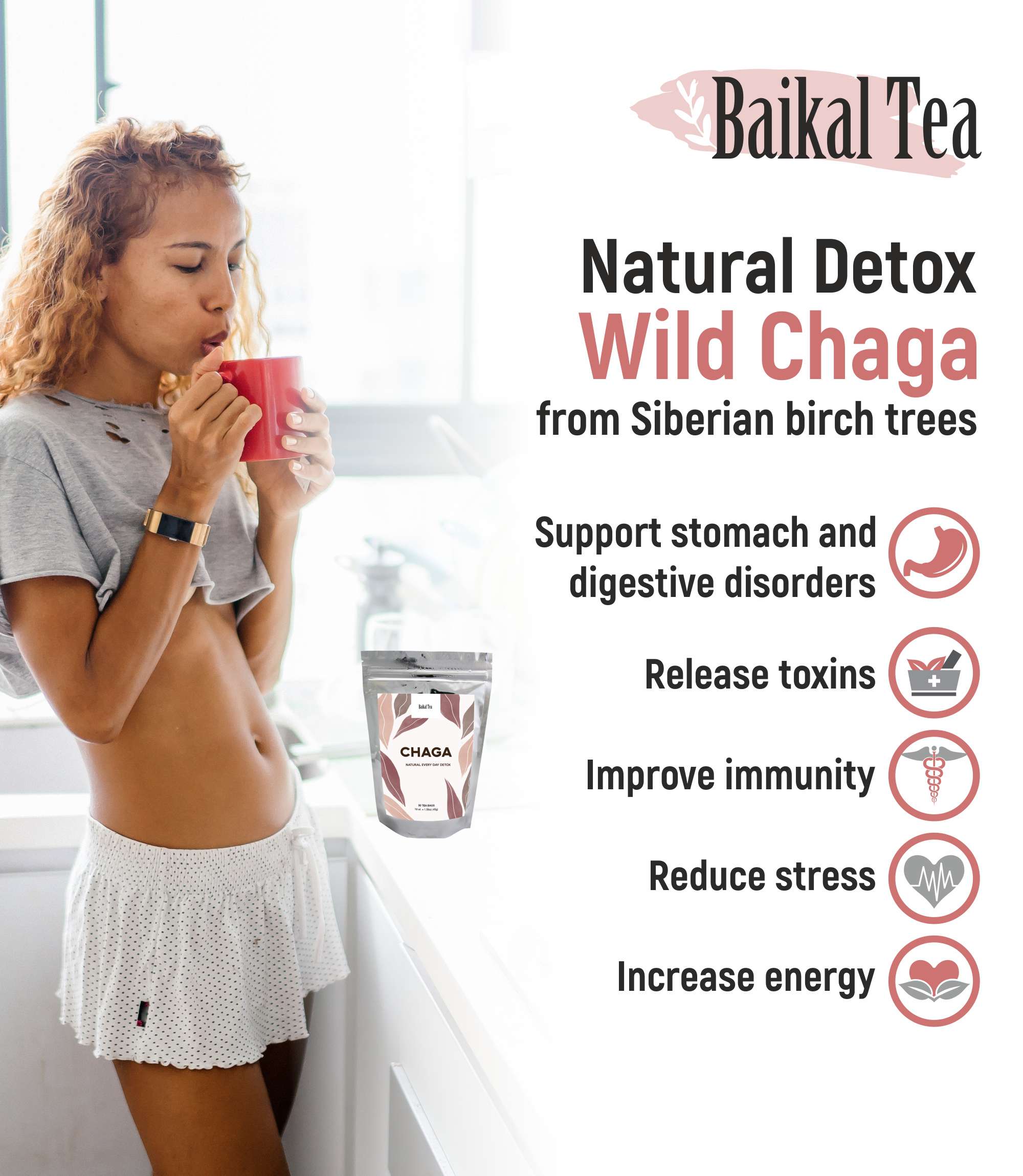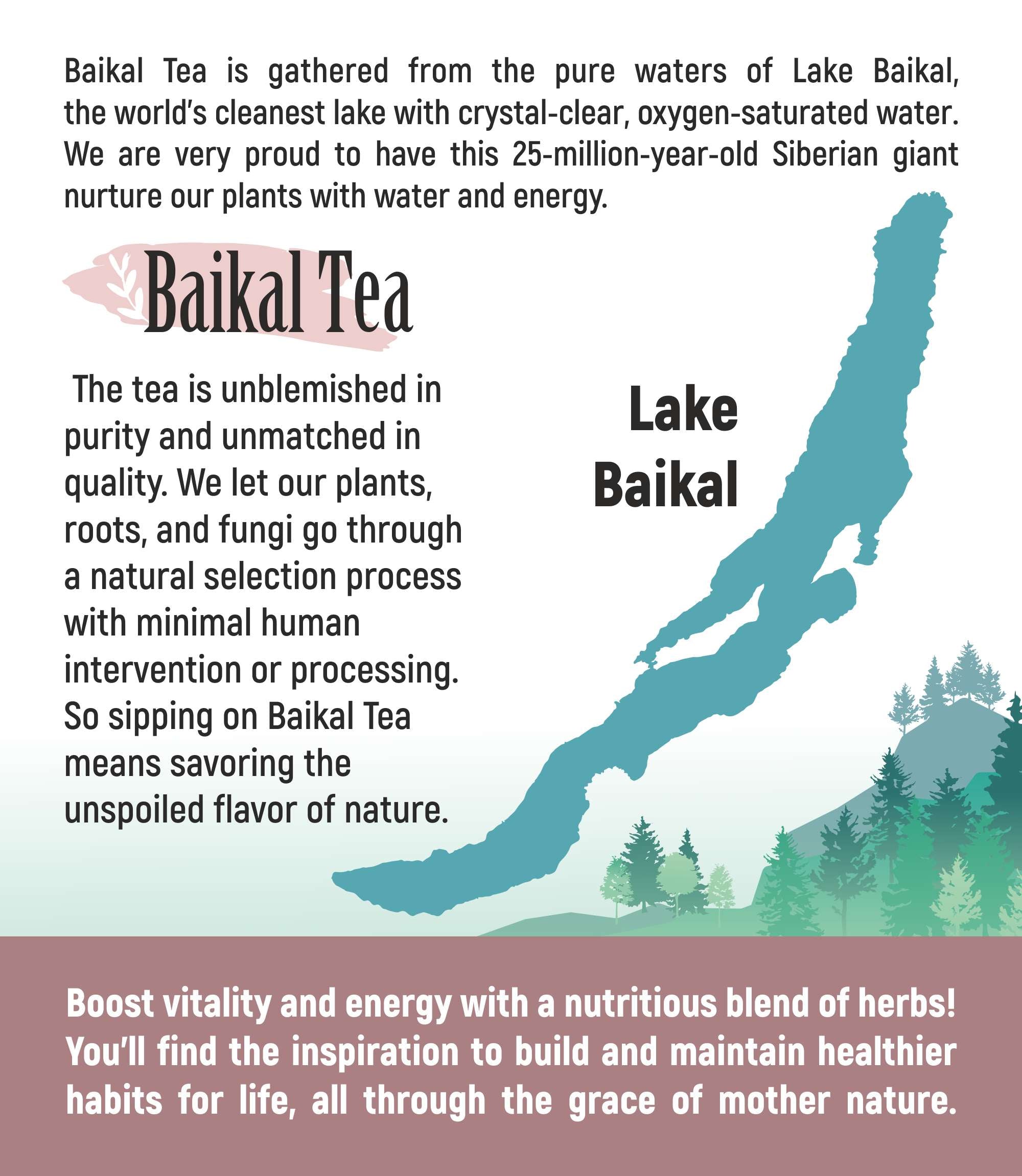 ---
Steep yourself a cup of wild Siberian Chaga tea. The steep is simple with the unbleached, biodegradable tea bag. You don't need a strainer or any additional equipment.

After 8 minutes of ste...
I tried to quit caffeine for a while and Baikal helped a lot. It gives you a natural kick of energy with a mild release - just what I need every morning.
I like Baikal for its taste - it has this nutty flavor with zero calories. I drink it after meals usually and it helps soothe the stomach and fastens digestion. Best thing I've discovered lately!
My new favorite drink. It's super nutritious and caffeine-free - I've been hearing more and more about the benefits of chaga mushroom and I find it to be a great alternative to my morning coffee
Ingredients
We only use pure and natural herbal teas sourced from the pristine Lake Baikal region in Siberia. Each tea is sourced with your health and your enjoyment in mind, and we take care to source from an artisanal producer.
Learn More
Stay Connected
Feed your mind, body, and soul with the latest wellness trends, recipes, expert tips on our blog.