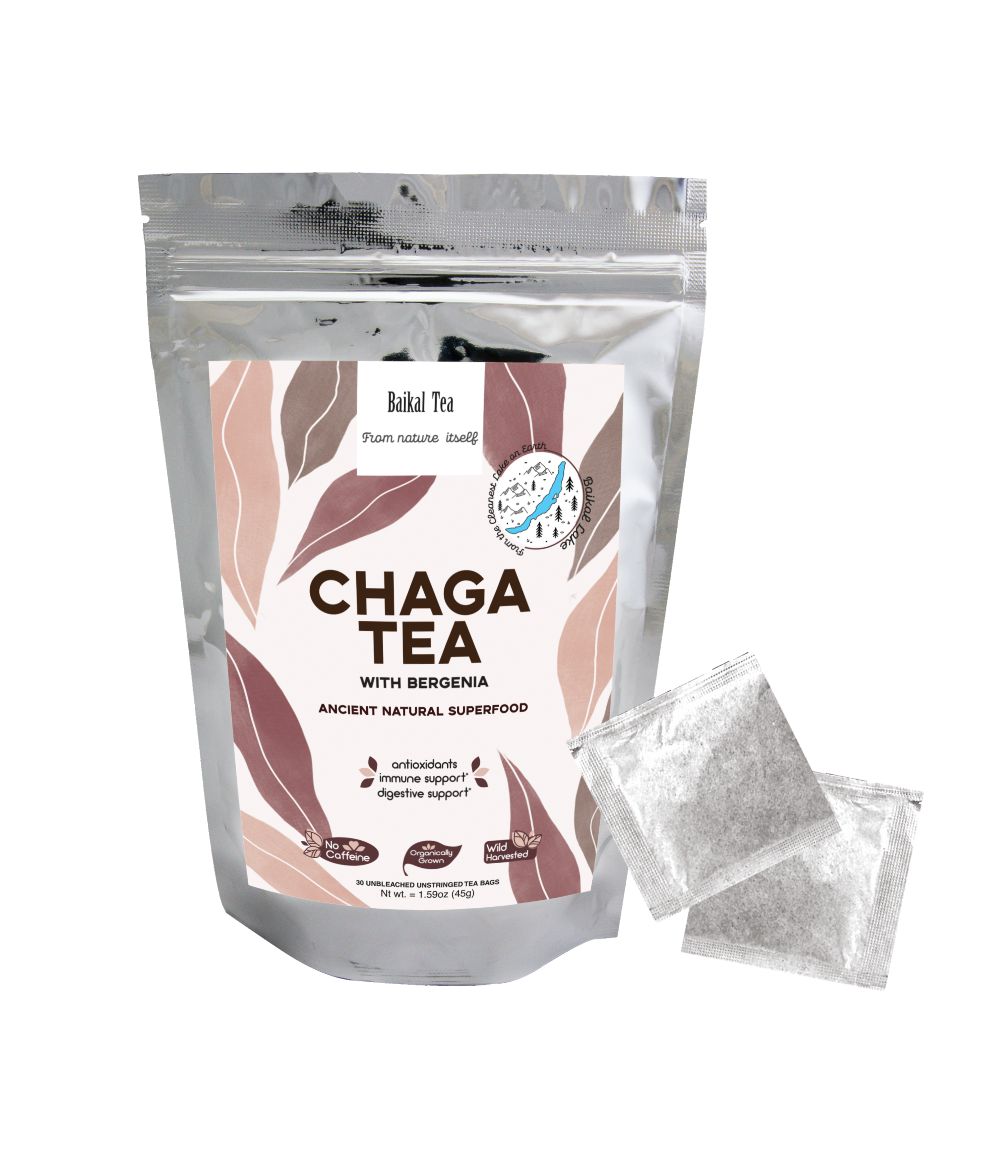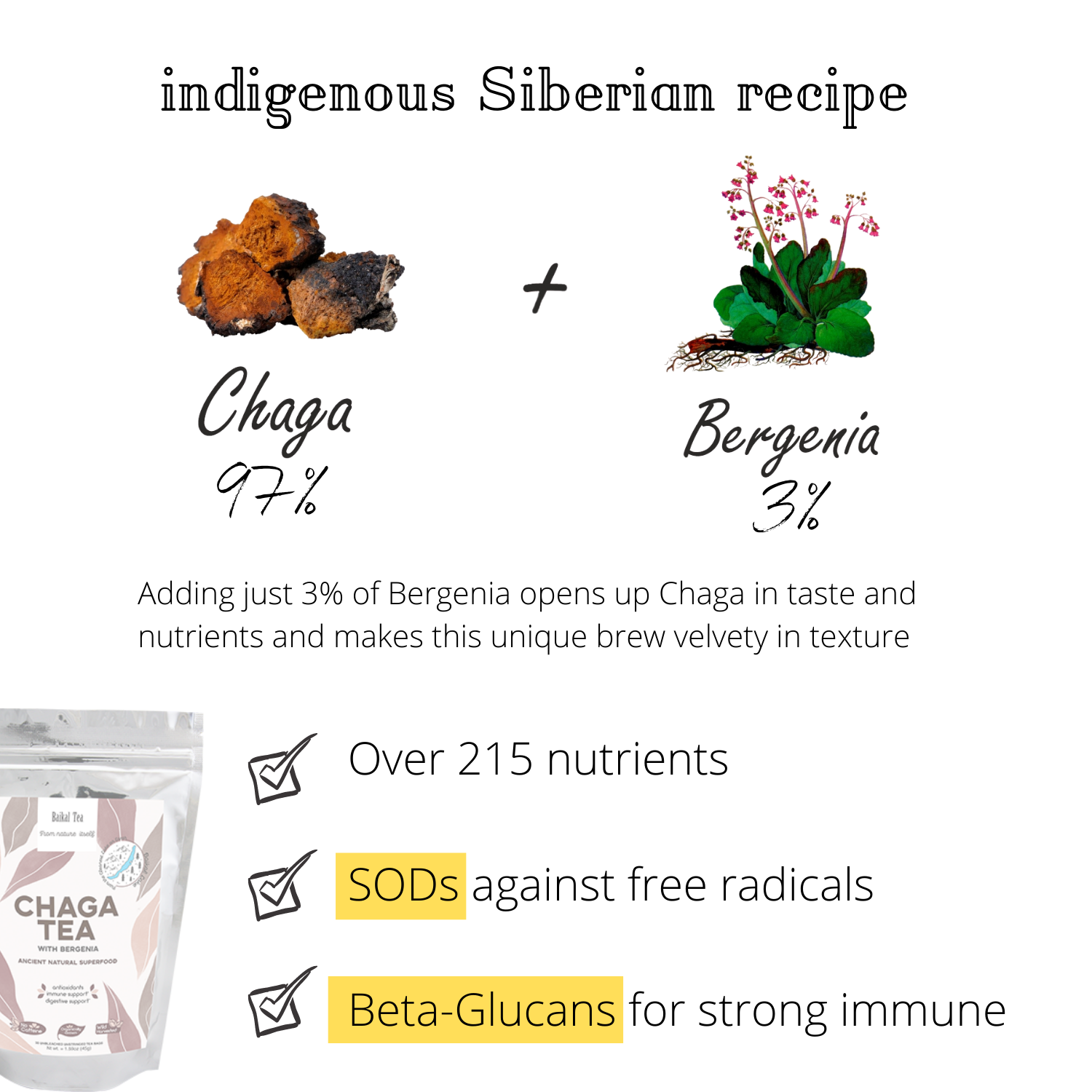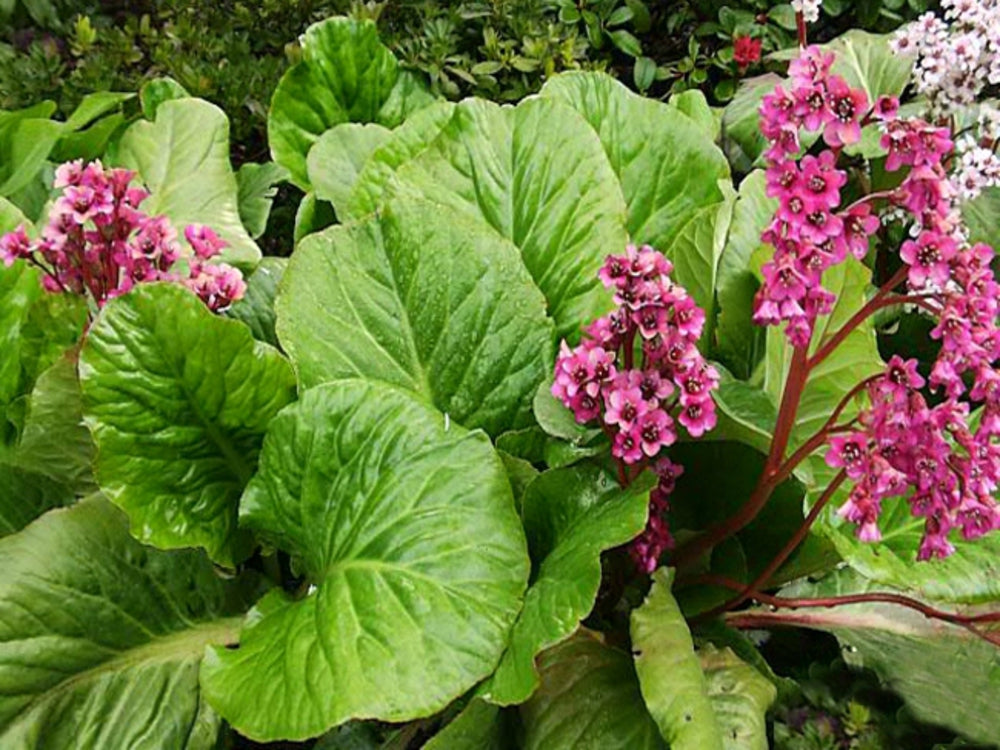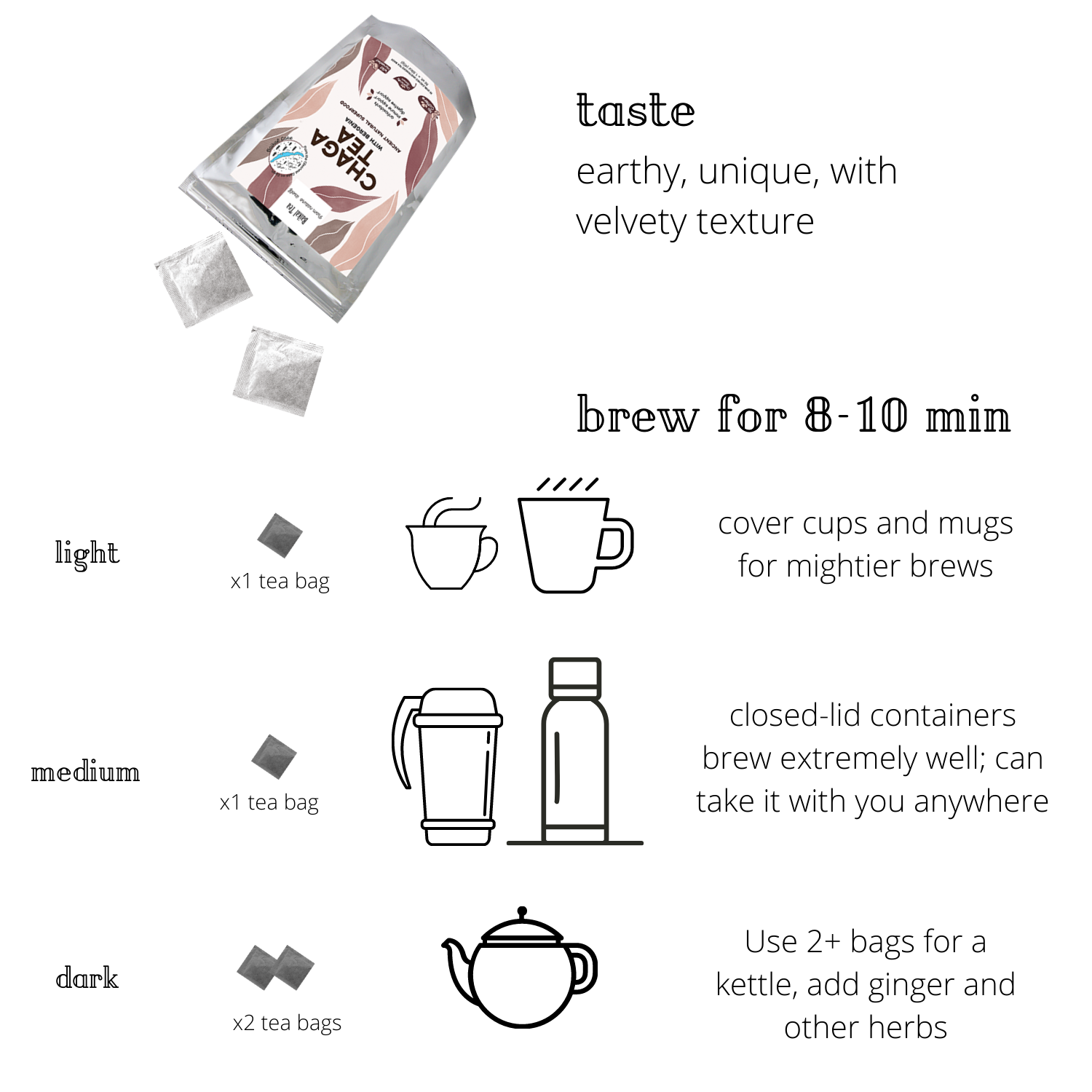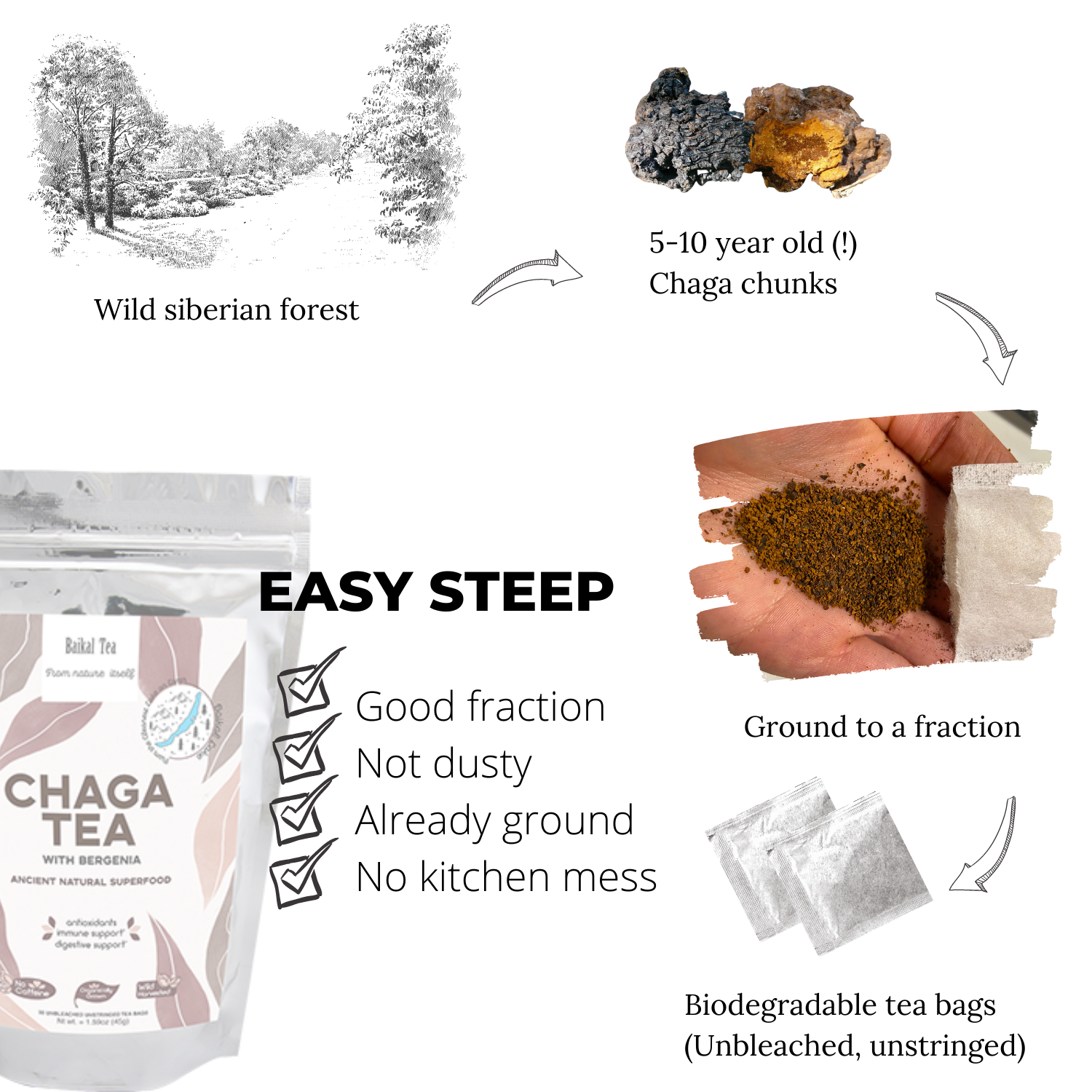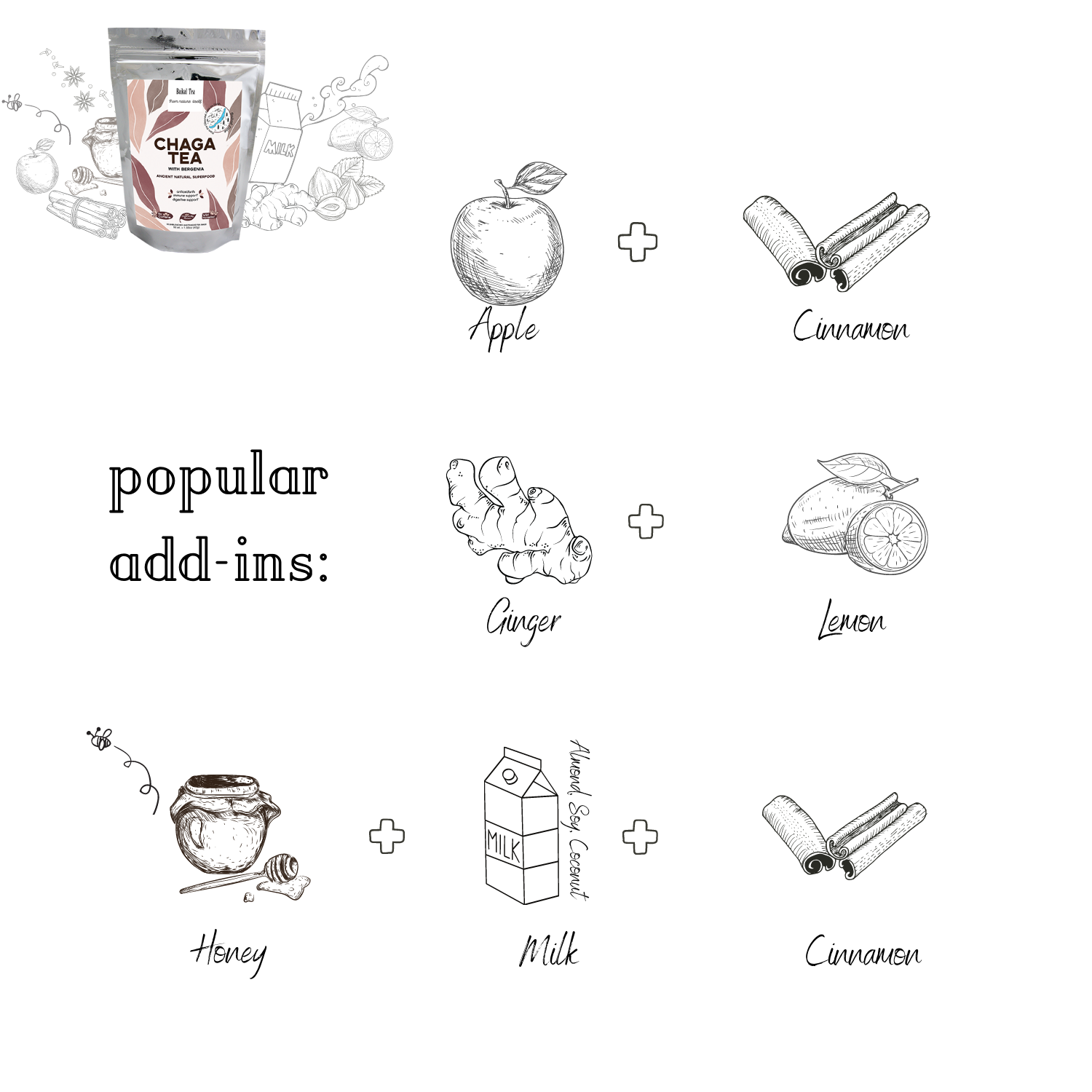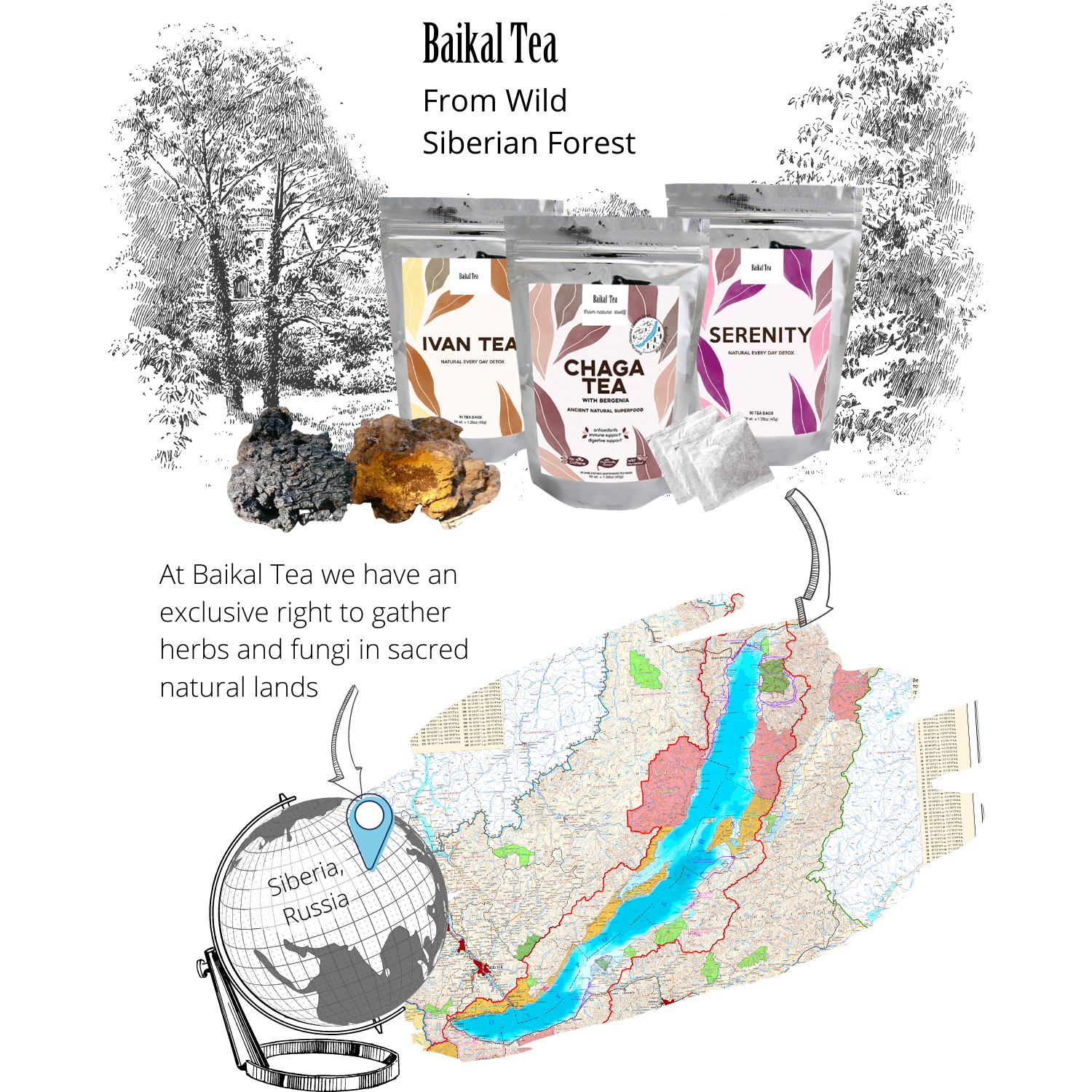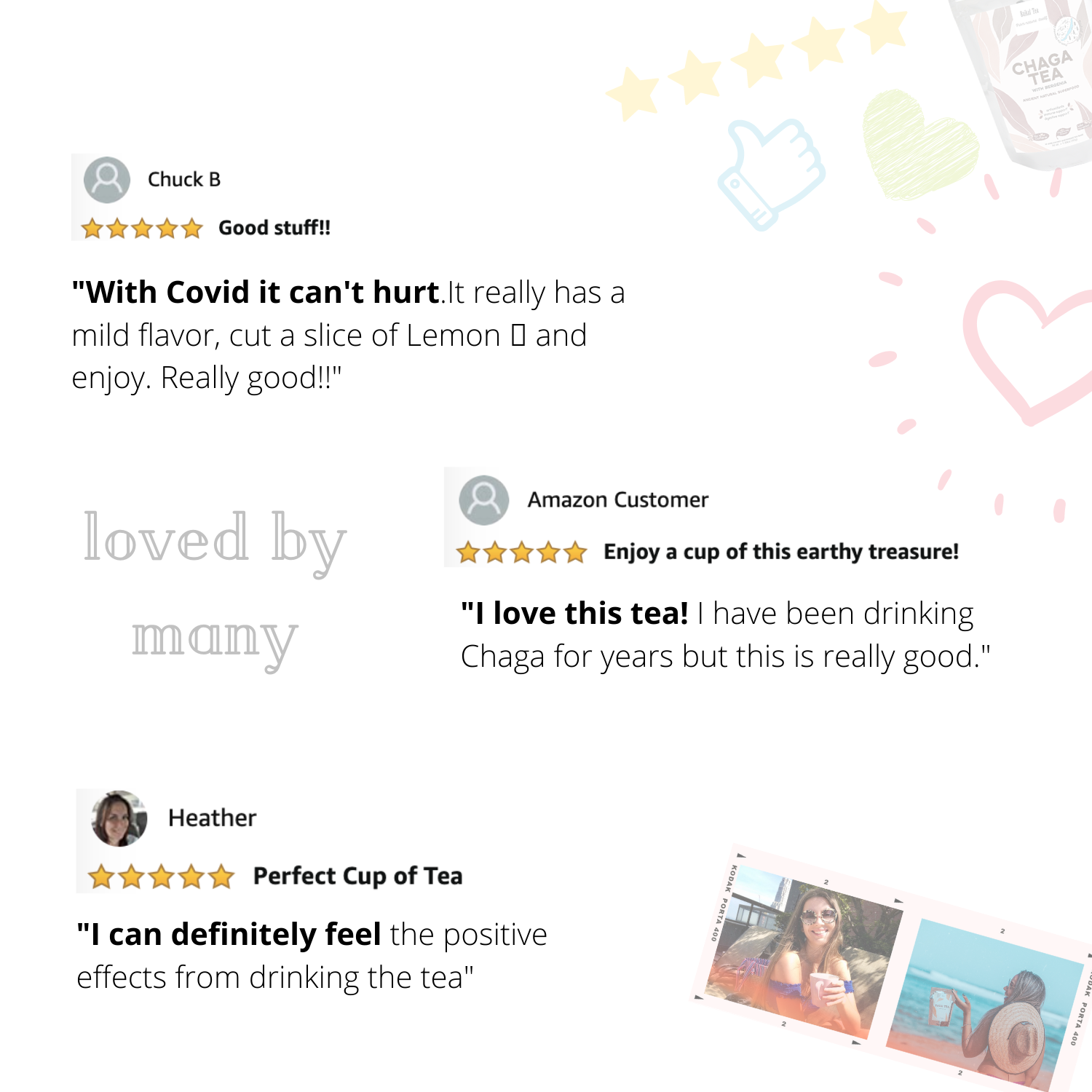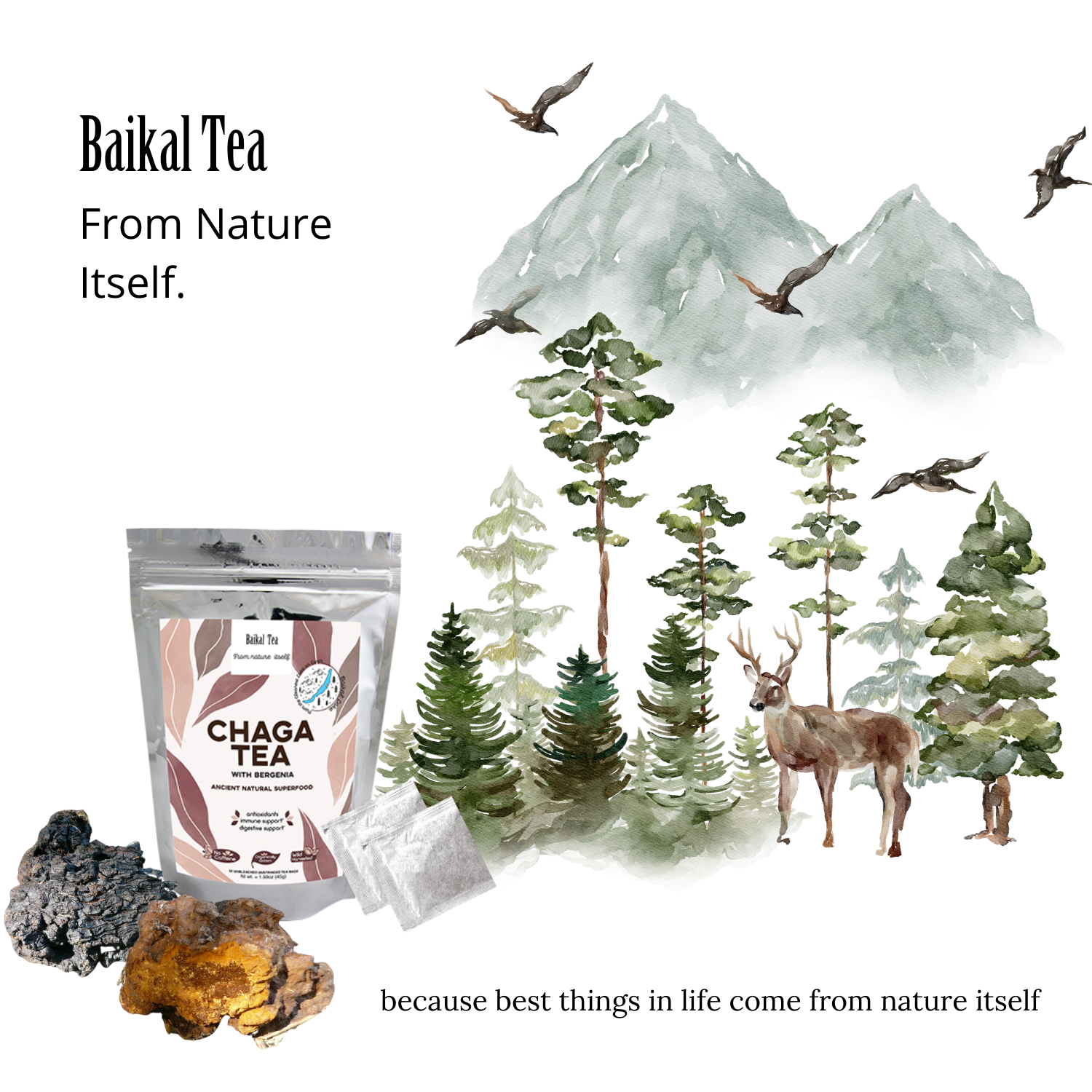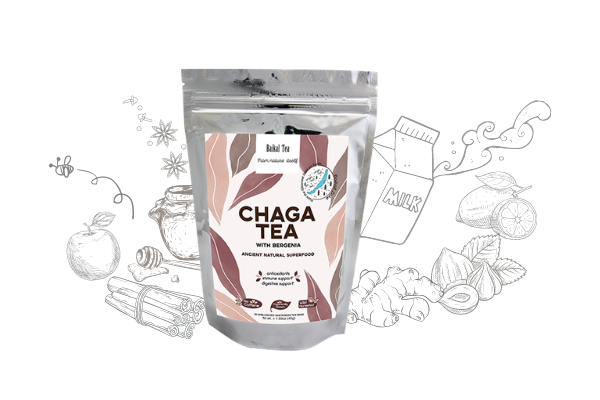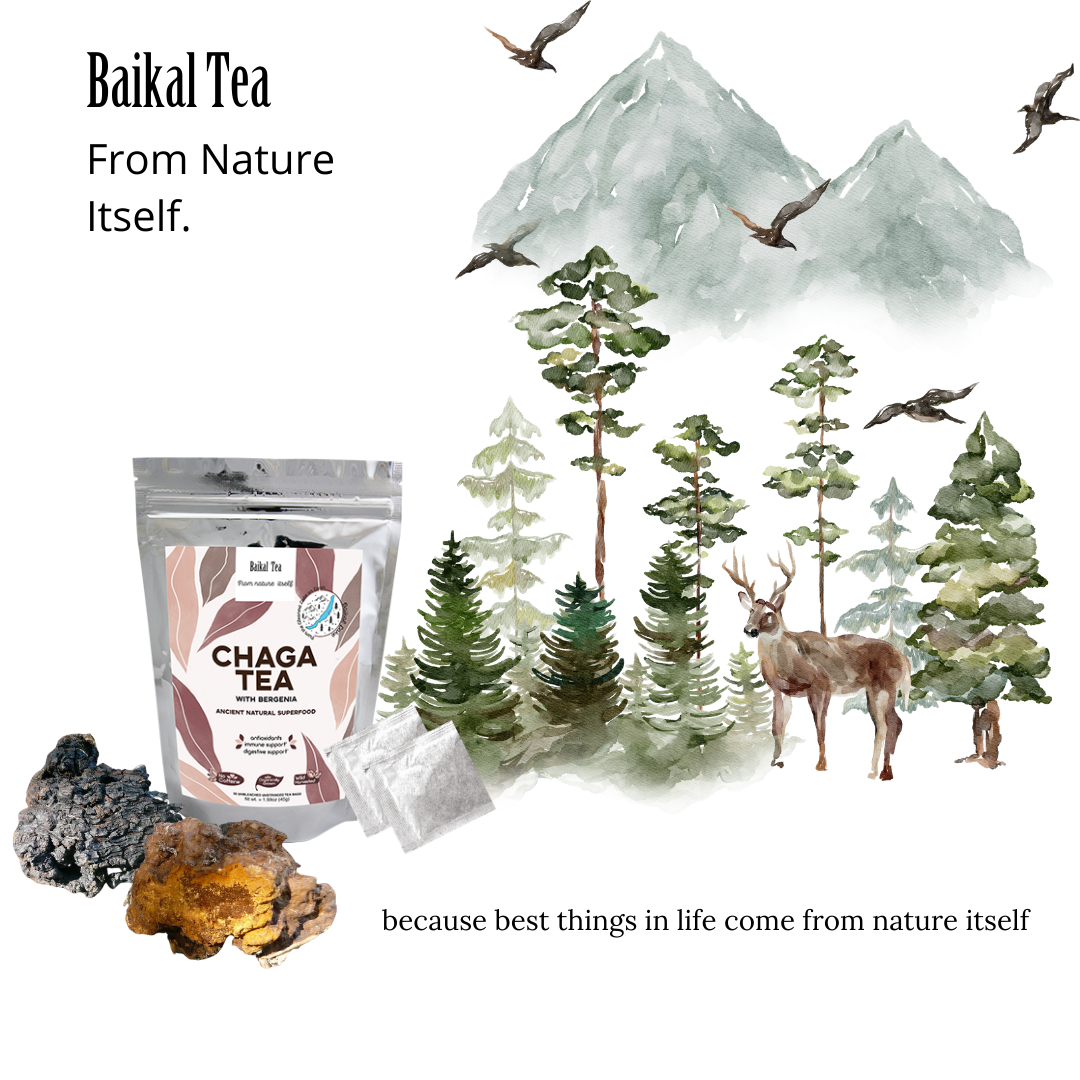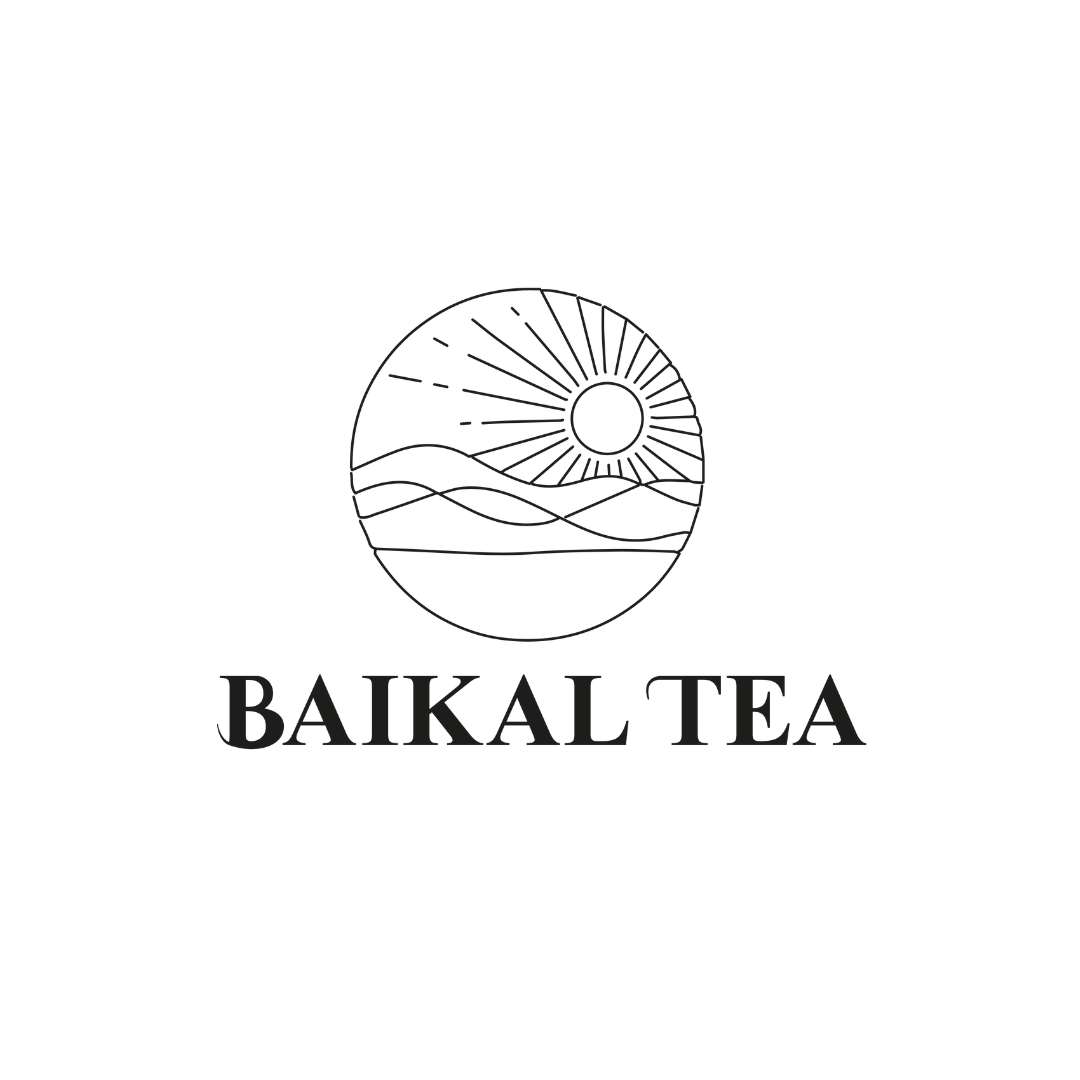 Chaga Tea with Bergenia
The Chaga Tea with Bergenia is an ancient Siberian recipe. With a strong, earthy taste, this tea is packed with antioxidants to protect your body from harm. The Bergenia makes it an even better anti-inflammatory drink. This tea has no caffeine, so you can drink it any time and feel good and balanced.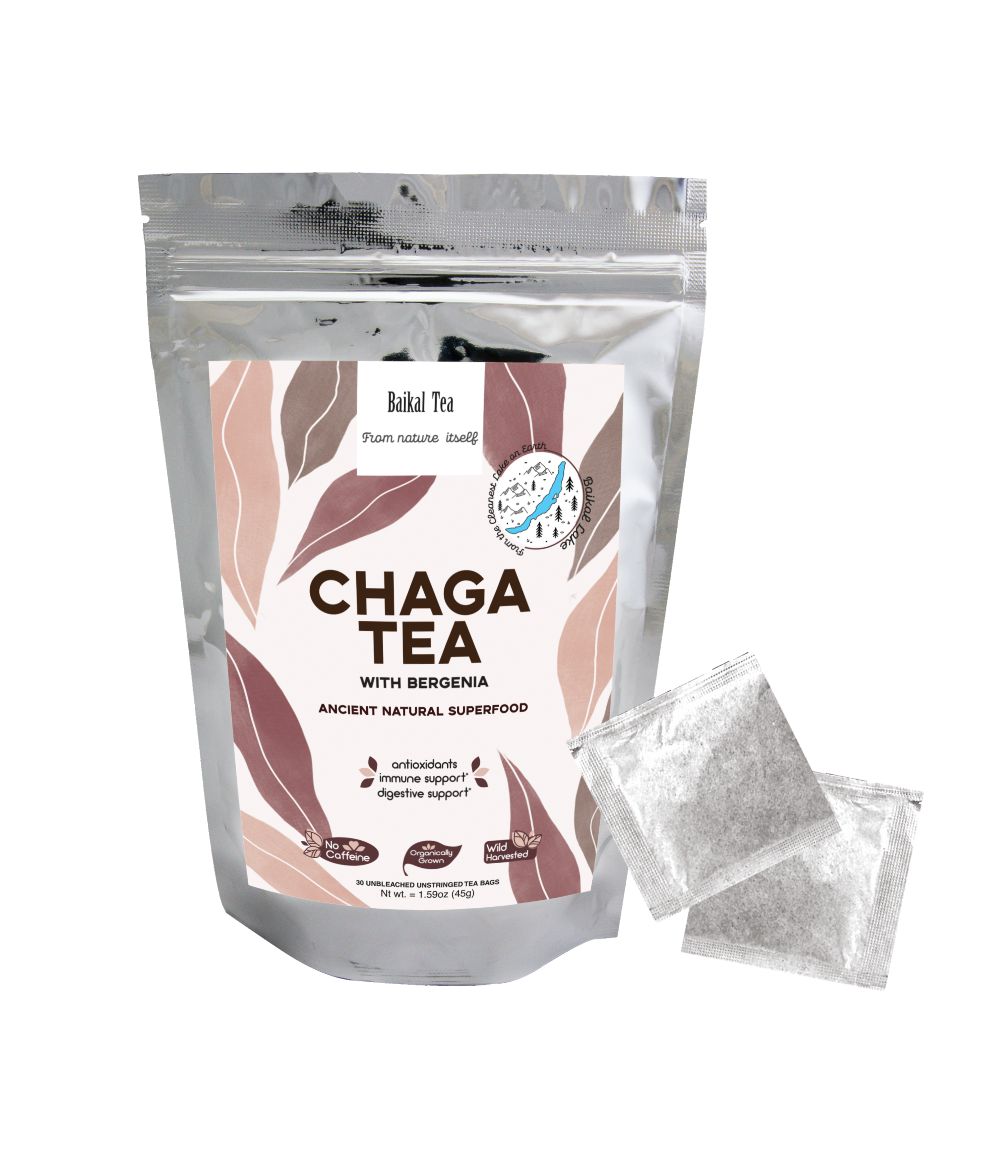 Chaga Tea with Bergenia
Sale price

$15.99
Regular price
View details
Antioxidant Armor
Every time you drink this tea, it gives your body strong antioxidants from Chaga mushrooms. These antioxidants are like a shield, protecting your cells from damage.
Traditional Recipe
Bergenia is naturally fermented by harsh Siberian winters. It adds richness and smoothness to Chaga.
Immune Improvement
Have you ever wanted to make your body stronger against sickness with just a drink? The minerals in Chaga help your immune system fight off colds and infections better.
Anti-Inflammation
Swelling in your body can cause discomfort. Chaga can help because it has special properties that reduce swelling and bring relief.
Better Digestion
Bergenia is known for helping with tummy troubles. If your stomach is upset, Bergenia can make it feel better. It's like a traditional helper for your digestive system.
Caffeine Free
Enjoy a peaceful moment with this tea. It doesn't have caffeine, so it won't make you feel jittery. You can drink it any time of the day.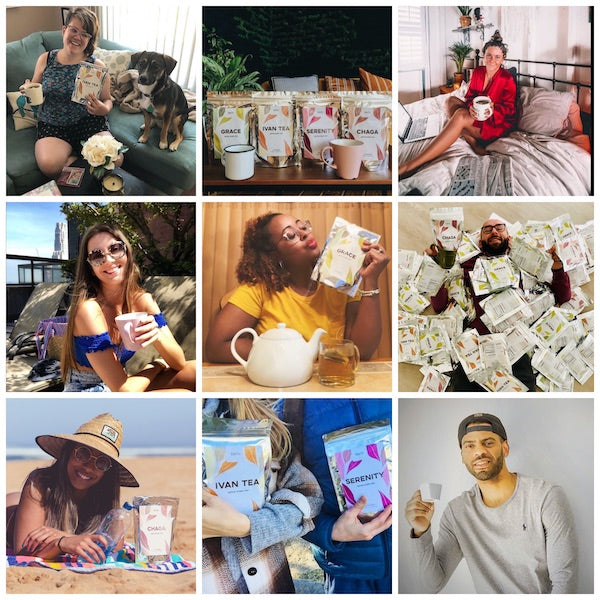 Why it's good for you
Our Chaga Tea with Bergenia combines traditional Siberian ingredients to offer a healthy, antioxidant-rich drink. It's caffeine-free, making it suitable for any time of day, and includes Bergenia for digestive health and natural detoxification. This tea boosts your immune system and overall wellness, providing both flavor and health benefits.
I was Skeptical at first.
Was a little skeptical on how this would taste but now it's one of my go to tea.
Subtle flavor, but tasty!
The flavor is subtle, but very good! Drinking this has become part of my evening routine. Drinking for the health benefits. Awesome customer service too!
Better taste
Has a better taste than plain Chaga, and I like the shorter brewing time.
Reduces Inflamation
Drink this on a regular basis to reduce inflammation which can result in many health problems.
Frequently Asked Questions
Medicinal-quality Chaga & herbs, quick delivery, and exceptional customer service.

Our teams hand-pick Chaga and herbs from the natural reserves around the Cleanest lake on Earth. These regions are so wild and pristine, they are inscribed in UNESCO.

Our factory has a unique right of gathering herbs and Chaga in those regions and they have been doing so for 30+ years, serving European and Asian markets.

Baikal Tea has been happily serving American market for 5+ years.
We ship most orders within 36 hours or sooner, and it usually takes about 4 days to reach you via USPS.
Yes, we'll easily and quickly reimburse if you are not happy with the product. Just reach out to support@baikaltea.com and we'll take absolute best care of you.
You can contact us through our contact page or at support@baikaltea.com! We will be happy to assist you.