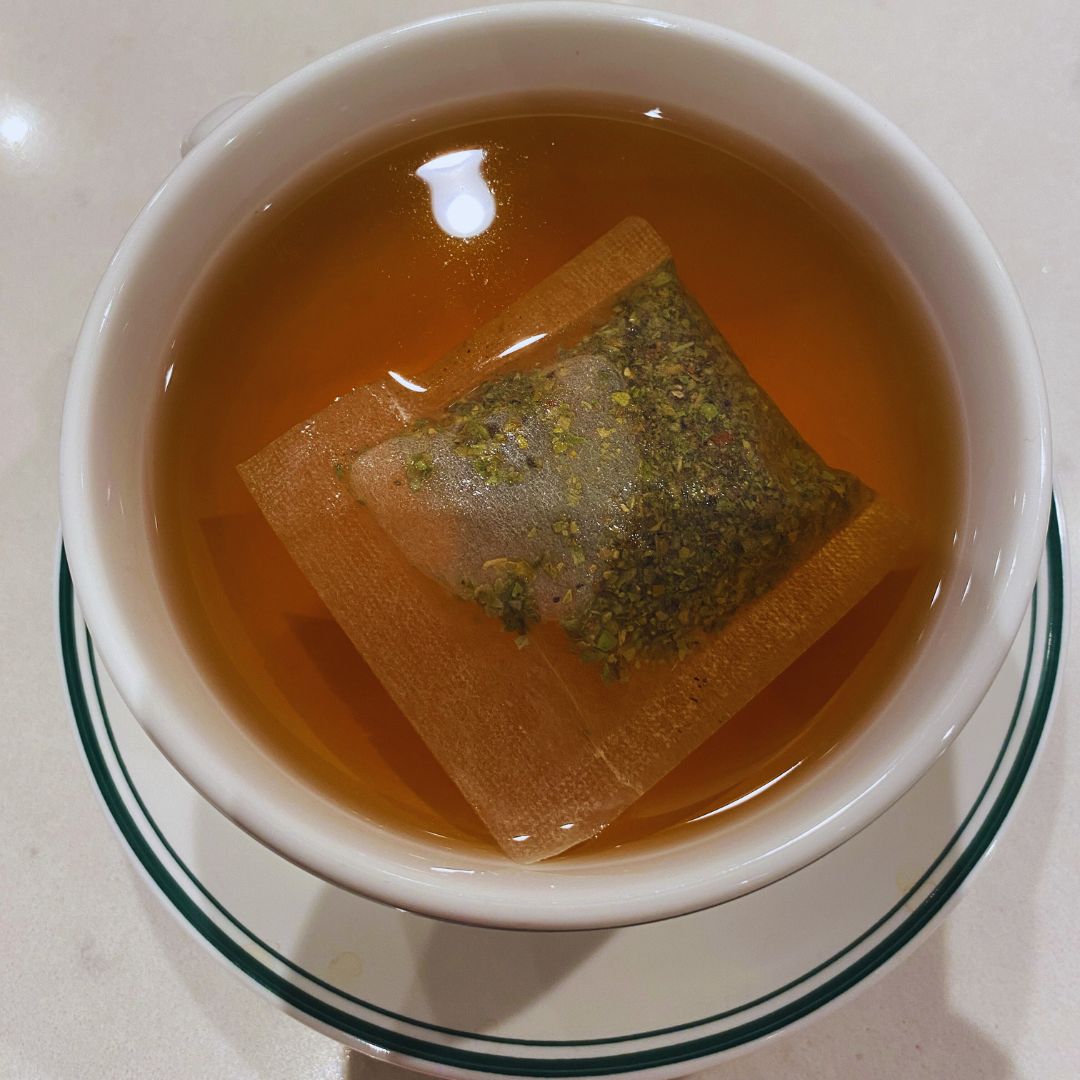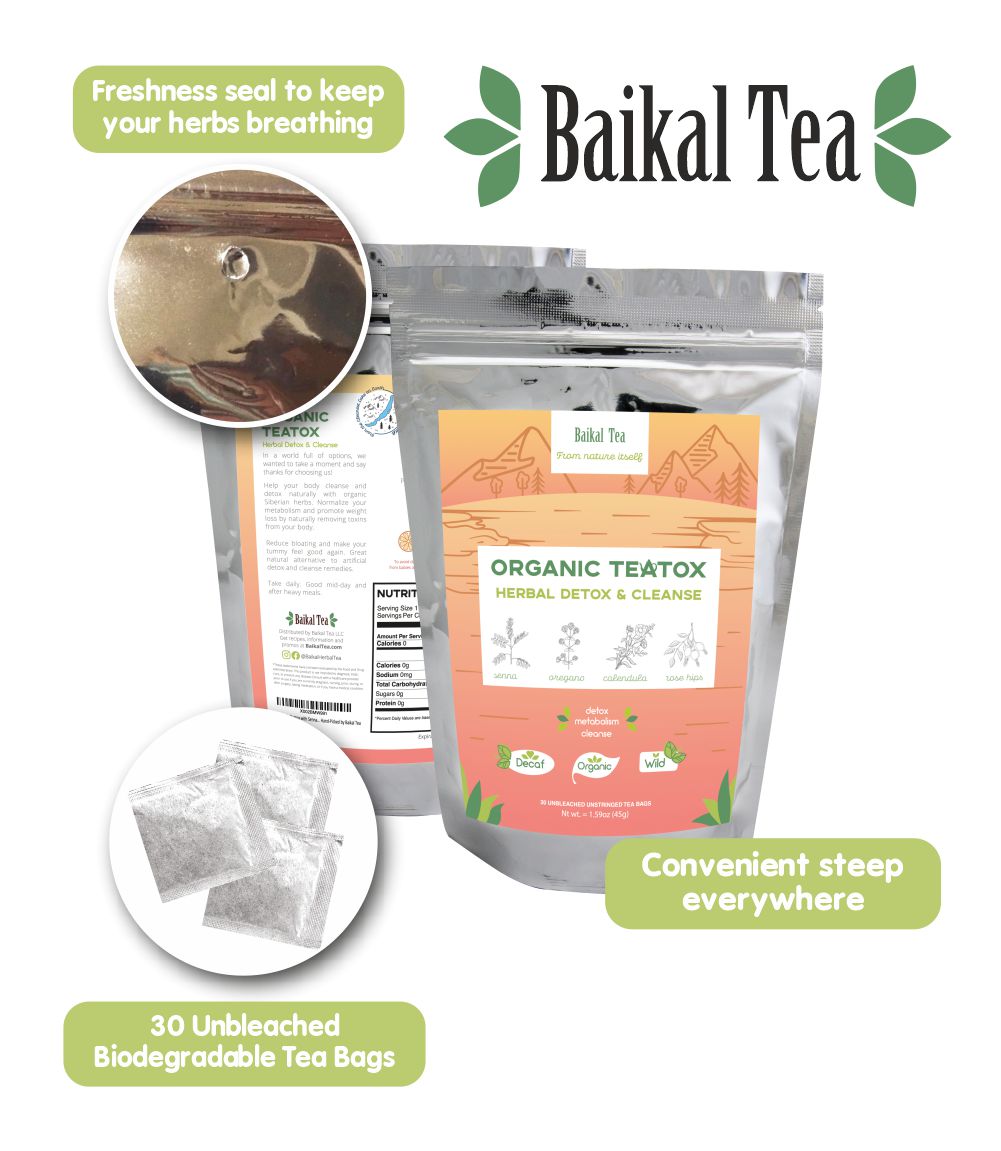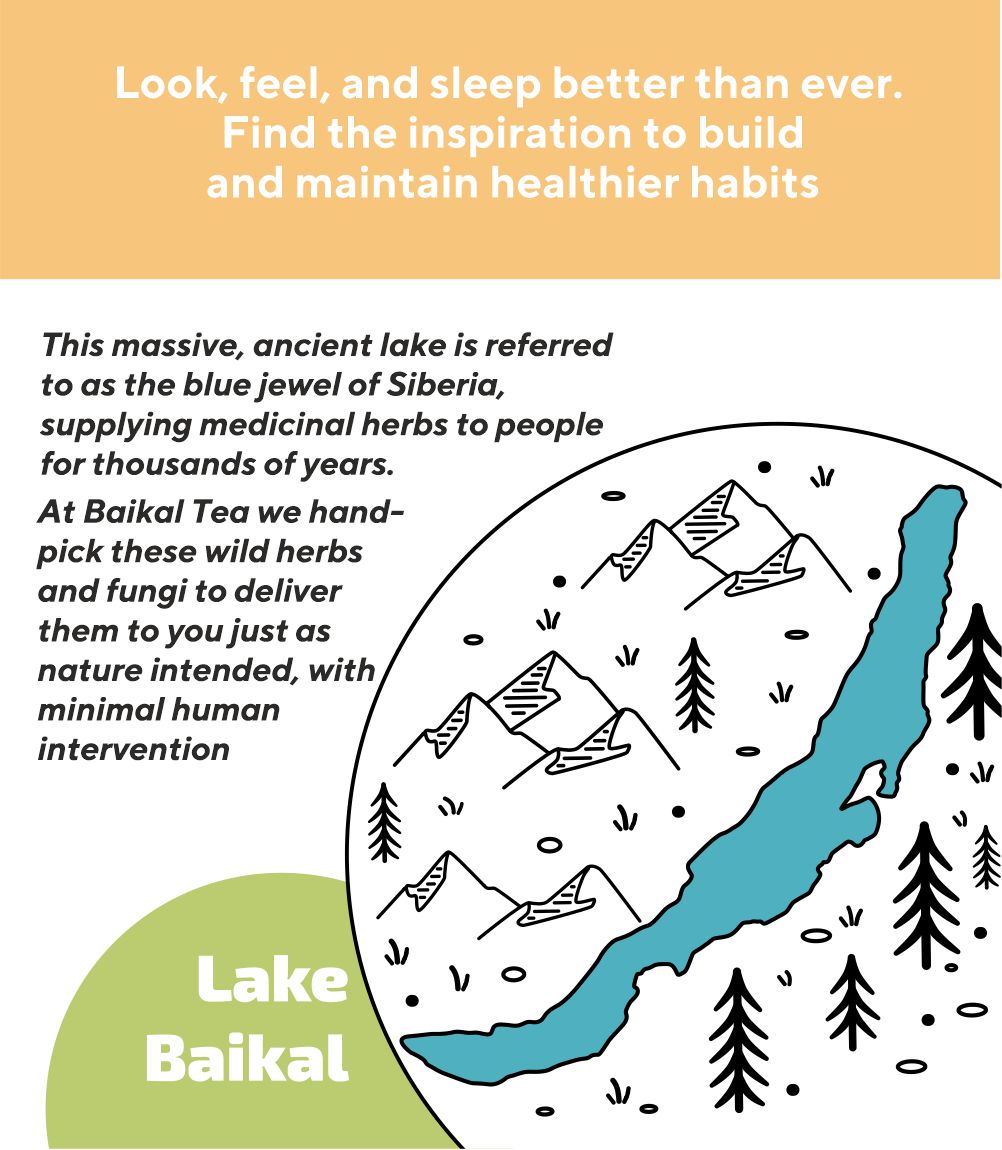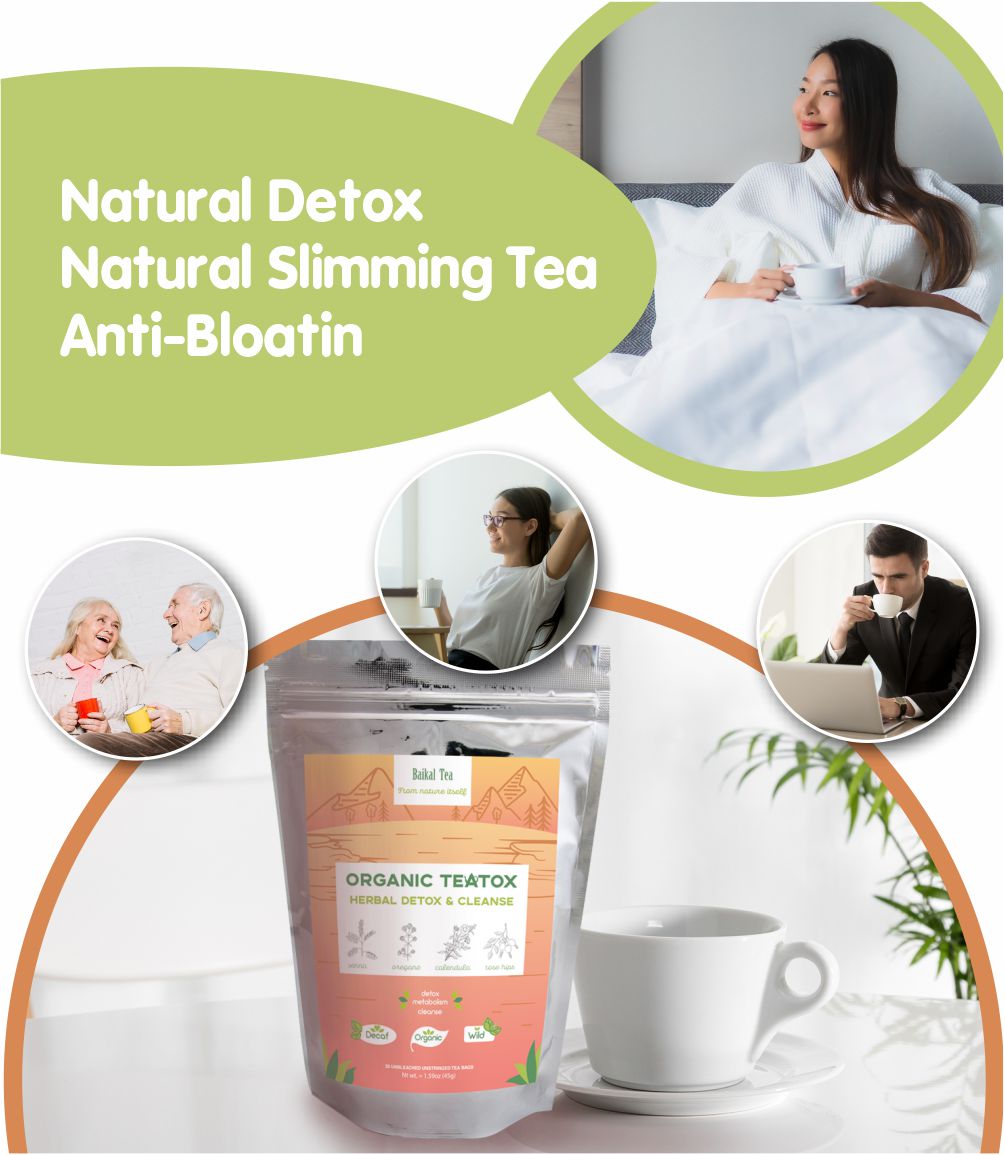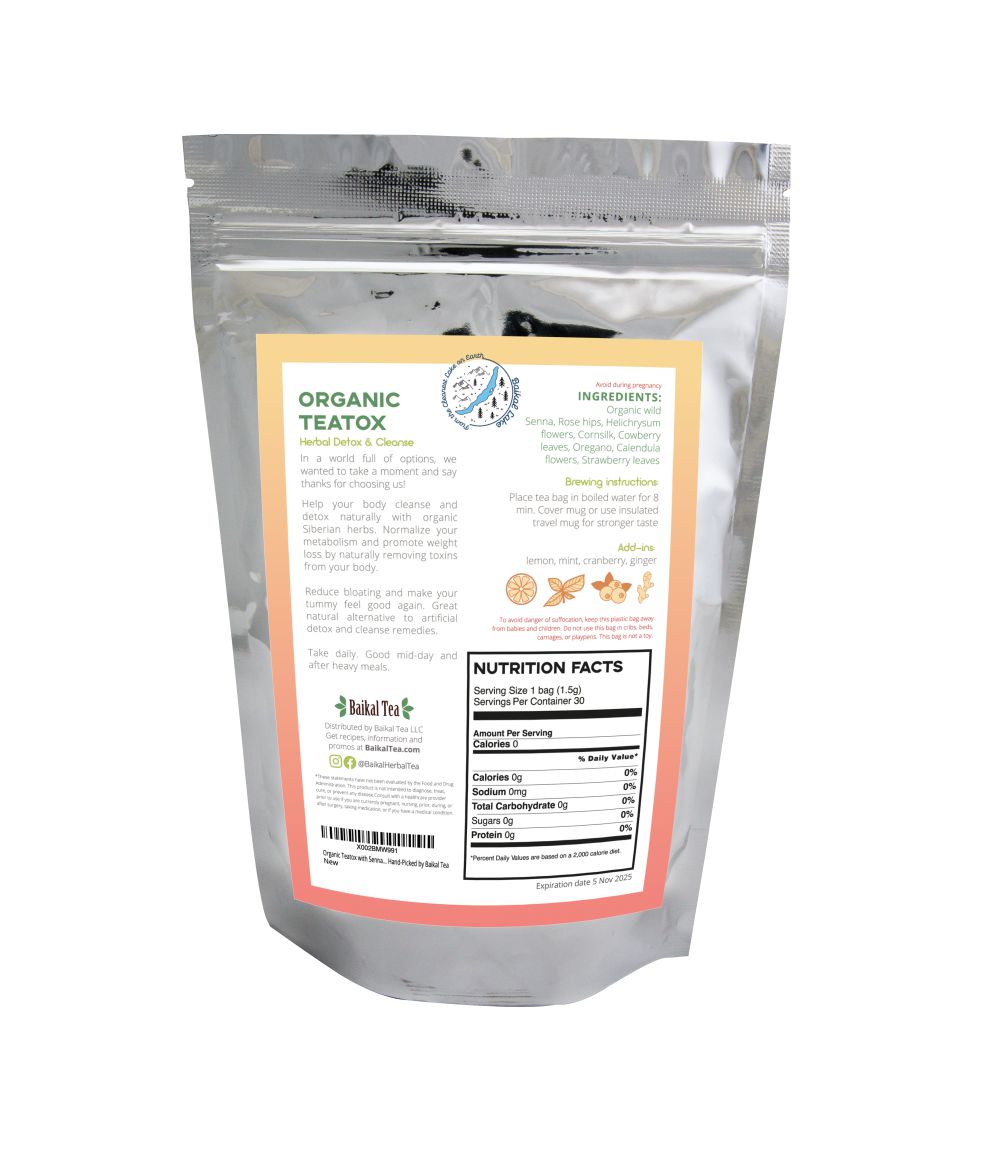 Teatox
A natural drink that helps your body work better and feel lighter. It can even help you lose weight without using any harsh ingredients. 8 Organic wild herbs act as a great anti-bloating drink when you feel full. Take a cup to rid of bad stuff and feel good again!
When you feel bloated or heavy from overeating, steep a cup of organic Teatox. You'll feel better by the end of the cup. 8 unique Siberian herbs and over 30 years of experience are in this carefully crafted, natural gut-healthy herbal tea.
Teatox
Sale price

$14.95
Regular price
View details
Natural Detox
Teatox helps your body clean itself gently and effectively, without using harsh chemicals. It supports your body's natural way of getting rid of bad stuff, making you feel fresh and full of energy.
Weight Loss Help
This tea doesn't just help you detox; it also supports your weight loss journey by speeding up your metabolism and helping your body get rid of bad stuff, making it easier to lose weight.
Improves Metabolism
This tea can speed up your metabolism, which helps your body make energy and burn calories, making it easier to manage your weight.
Chemical-Free Cleanse
Teatox is different from other detox teas you can buy because it's made with all-natural ingredients. That means you're giving your body pure and good stuff without any fake things added.
Reduce Bloating
Nobody likes feeling heavy and bloated. Organic Teatox helps make that feeling go away with its special ingredients, so you can feel light and your stomach can feel better.
Tummy Soother
Sometimes, our tummies don't feel good, and that's when Organic Teatox comes to help. It makes your tummy feel better, so you can feel your best inside and out.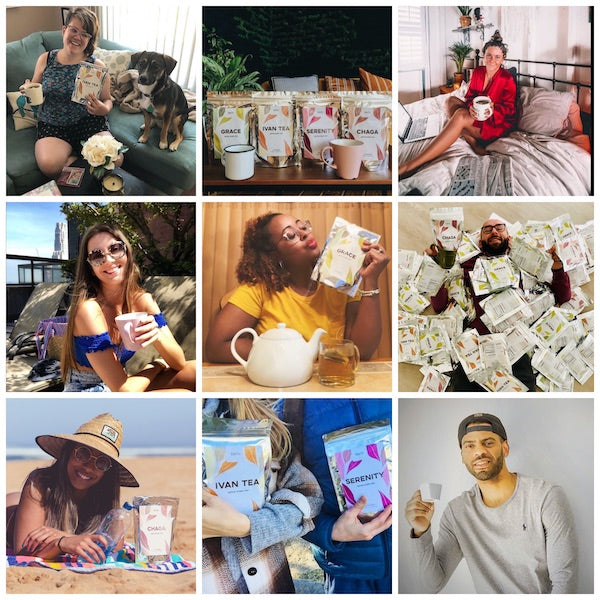 Why it's good for you
Teatox is a natural blend of 8 wild herbs made to work well with your body. It helps your body detox gently, without any strong chemicals, making you feel refreshed inside and out.
Organic Teatox
I Love the taste. It's not to Bold. I'll definitely be ordering it again
great
taste good and they serve their purpose.
OMG I feel better!
My mom visited and screwed up my entire life for a week. Her cooking left me with bloating, stomachache, extra weight, and regret. I can't say I've lost the weight yet, but after three days I'm free of bloat and the stomachache. That was my goal. I would continue with it to try and lose the weight, but it says to not use it if you are pregnant, and I'm trying to conceive. I am so happy my stomach feels better, though!
Gentle
Love this tea! Great cleanse & gentle
Great detox tea!!
Very gentle body detox. Helps me feel MUCH better after heavy meals!! Works like a charm
Frequently Asked Questions
Medicinal-quality Chaga & herbs, quick delivery, and exceptional customer service.

Our teams hand-pick Chaga and herbs from the natural reserves around the Cleanest lake on Earth. These regions are so wild and pristine, they are inscribed in UNESCO.

Our factory has a unique right of gathering herbs and Chaga in those regions and they have been doing so for 30+ years, serving European and Asian markets.

Baikal Tea has been happily serving American market for 5+ years.
We ship most orders within 36 hours or sooner, and it usually takes about 4 days to reach you via USPS.
Yes, we'll easily and quickly reimburse if you are not happy with the product. Just reach out to support@baikaltea.com and we'll take absolute best care of you.
You can contact us through our contact page or at support@baikaltea.com! We will be happy to assist you.